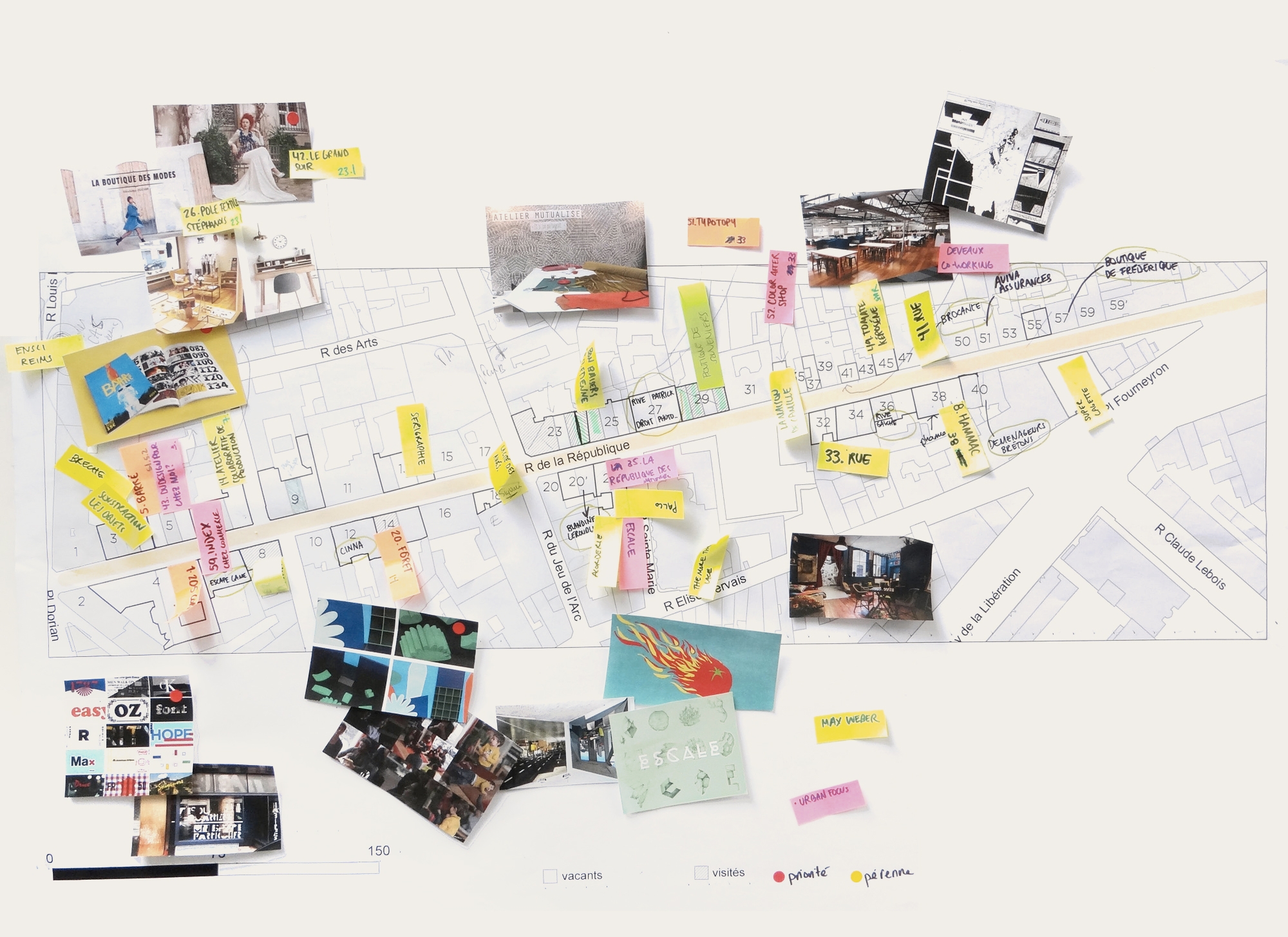 Public space
Rue de la République du design
So many towns and cities are affected by the decline of town centre shopping. Shops are moving out to the outskirts of towns to create new modes of consumption. The trend is upsetting the balance of traditional city centres. This is also happening in Saint-Etienne. Historically a very lively shopping street, Rue de la République is a major thoroughfare between Châteaucreux station and Place de l'Hôtel de Ville. In a few years, the image of the "Rue de la Rép'", with its prestigious shops, has changed. The number of vacant shops has increased, leaving an unattractive street.
Rue de la République du design is an experimental project examining the new ways of inhabiting and occupying city centres. On the occasion of the Biennale Internationale Design Saint-Étienne 2017, the Rue de la République will become a veritable laboratory, a chance to revive both its retail premises and its public spaces.
Rue de la République du design is a chance to develop and boost local, national and international initiatives questioning the practices and services of tomorrow. Aimed as much at commercial operators as at cultural and creative players, designers, entrepreneurs and other interested professionals or students, each participant can propose innovative activities (pop-up store, social or voluntary sector centre, centre for social exchanges, workplace, production, commercial or service site, exhibition venue, distribution or dissemination centre) and different models of intervention (event, performance, experimental, one-off, temporary, durable) to enliven Rue la République.



OPENING : Friday 10 march / 1pm
PLACE DORIAN
LA FÊTE DE LA RUE : Friday 10 march / 6pm
Square Joseph Haubtmann (rue de la République)
Curator : Cité du design - Pôle territoire Cité du design
Production : Cité du design, Ville Saint-Étienne – Saint-Étienne Métropole, EPASE et les porteurs de projets
Site : Rue de la République - Saint-Étienne