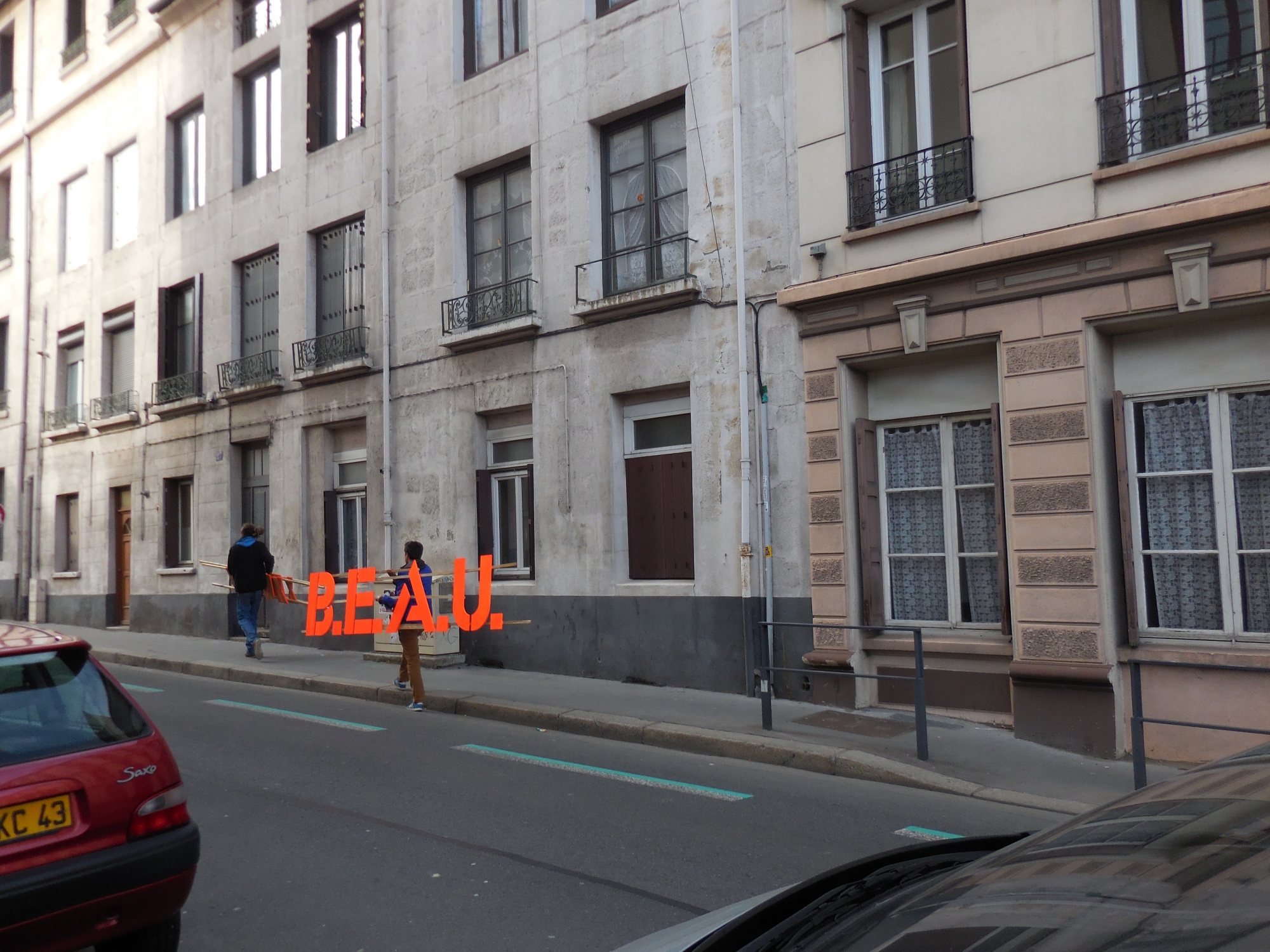 Transport dans la ville de l'ensagne du BEAU en vue de son installation, mars 2015.
© Costanza Matteucci
Rue de la République du design
Dynamik Boutik
Typotopy
TYPOTOPY will be in action on several sites in the city creating signs, offering workshops, round tables and festive events with a constantly programme and venues

With changing ways of consuming and living in cities, the disappearance of trades and shops that used to feature in every town is accelerating. When the ground floors are empty, whole neighbours go dead, the streets become mere thoroughfares, the quality of life and properties deteriorate.

We work with the means we have at our disposal - graphics and design - on façades and shop windows - spaces that on the edge of the divide between the public and the private - with local residents with the aim of transforming the image of a neighbourhood and giving them a positive representation, as much as to the economic, social and institutional actors in order to revitalise the economic and social life of these neighbourhoods.
Site : La Coloc

40 Rue de la République - 42000 Saint-Étienne
Contacts
http://typosainte.tumblr.com