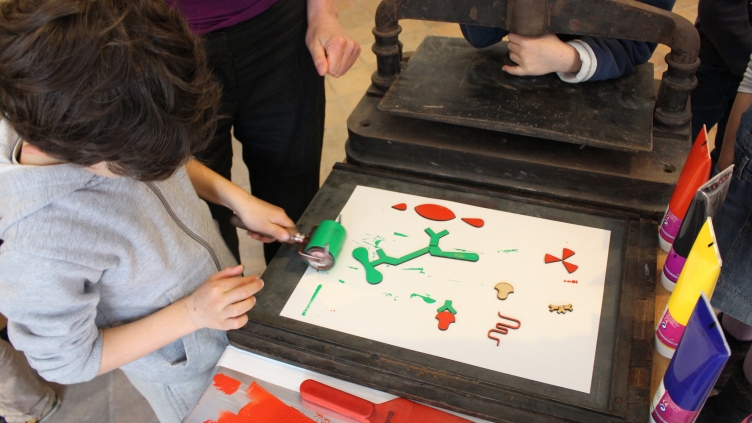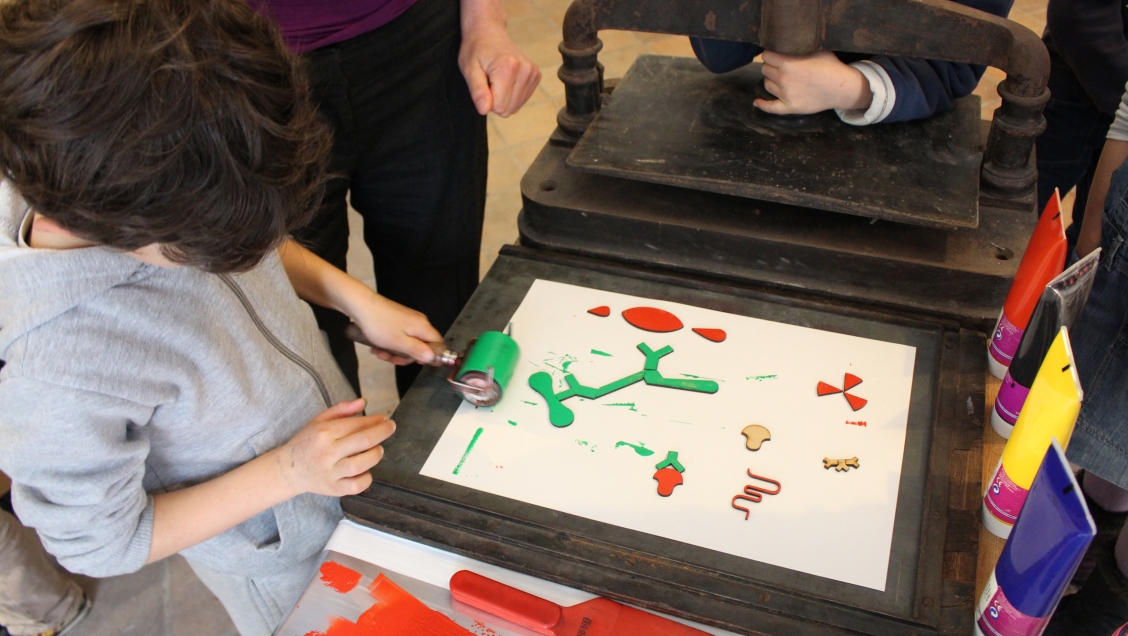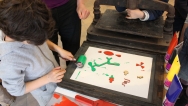 Ndesign+1: Des formes & Pixelation
Exhibition-OFF
Site
Captain Ludd
Atelier du Marquee
16 rue Roger Salengro
Contacts
06 31 09 73 41
Email
Date
From 12/03/2015
To 12/04/2015
Partners
ESADSE, Random[Lab], Le Pied des Marches, Le Mélies, Ville de Saint-Étienne, Saint-Étienne Métropole, Région Rhône-Alpes, DRAC Rhône-Alpes.
Share
Ndesign+1: Des formes & Pixelation
Des formes
This Factory of forms to be printed invites the public to freely compose drawings and texts from a library of pre-cut wooden parts. Inked then pressed they show themselves on the paper by lively and varied colors offering an immediate and always new result so much the variety gives way to the creativity. Production shall come to enrich the exhibitions in the IN and so offering in amateurs the possibility to show their work in the largest number.
Workshop open from Tuesday to Friday at school and public for young (6-8 years old)
Up to 10 groups
Reservations from Tuesday to Saturday
cpt.ludd@gmail.com
Duration: 2:30 Cost: 5 €/person
Pixelation
For an a little bigger public, this is to discover printing more passage through the frame offered by the Lego unit. With a Lego plate and small flat pieces, participant can compose a picture in two stages who can then be printed in two colors. Possibility of overprint, transparencies or overlapping, accidental or checked opens then.
Workshop open from Tuesday to Friday at school for young and teenager (9-14 years old)
Up to 10 groups
Reservations from Tuesday to Saturday :
cpt.ludd@gmail.com
Duration: 2:30
Cost: 5 €/person
Opening
Ndesign+1
Saturday 14 March 2015 / 13:30
Captain Ludd
Show complete map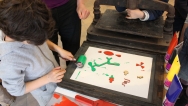 Atelier d'impression avec les enfants de l'Amicale Laïque du Crêt-de-Roch, 2014
© Captain Ludd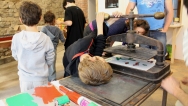 Atelier d'impression avec les enfants de l'Amicale Laïque du Crêt-de-Roch, 2014
© Captain Ludd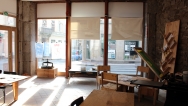 Atelier du Marquee, 16 rue Roger Salengro
© Captain Ludd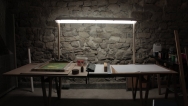 Atelier du Marquee, 16 rue Roger Salengro
© Captain Ludd