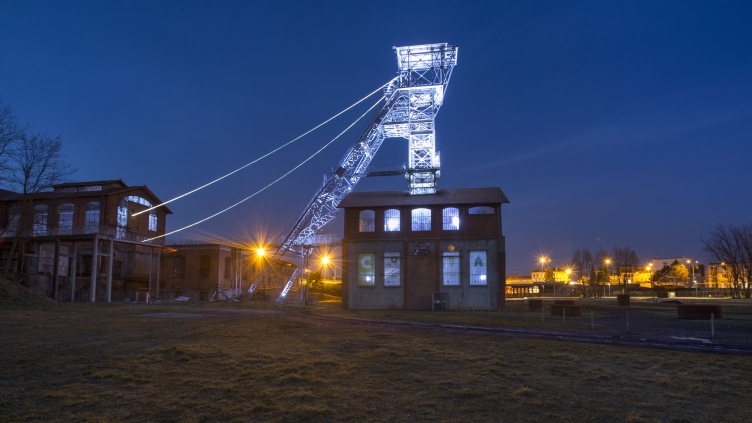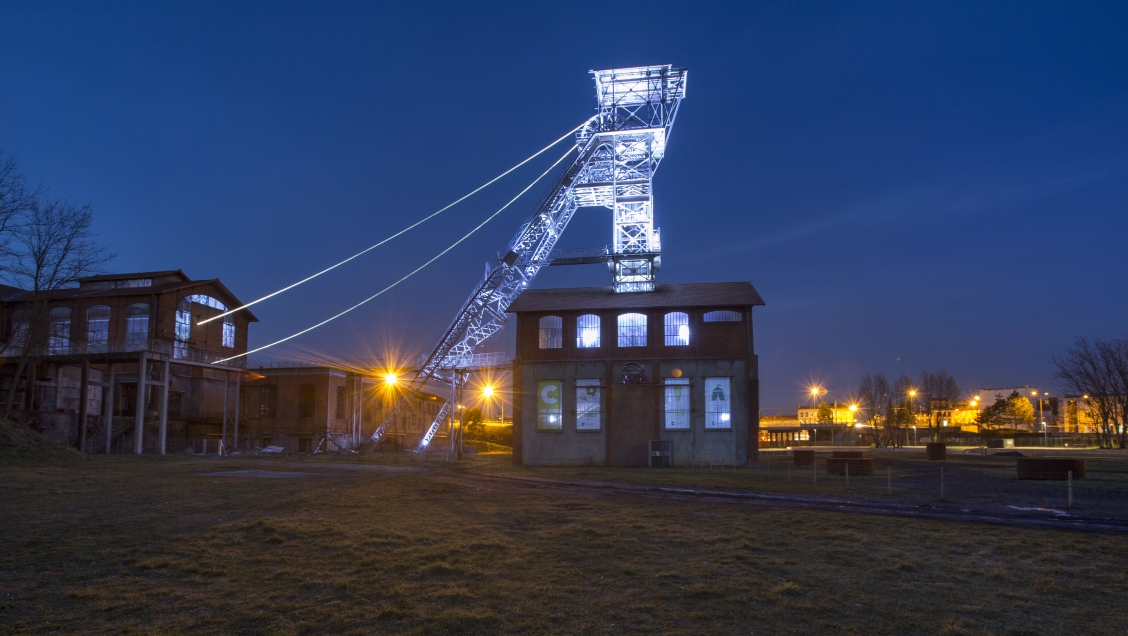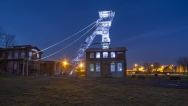 Pleins phares!
Outdoor exhibition-IN
Date
From 12/03/2015
To 12/04/2015
Share
Pleins phares!
sur le patrimoine en lumière
The Saint-Etienne International Design Biennial joins forces with the International Year of Light and Light-based Technologies to place the spotlight on the work of the light artists and designers who have worked on some of the emblematic heritage sites in Saint-Etienne and the district.

As part of its policy of enhancing its remarkable industrial buildings, the urban community, Saint-Étienne Métropole, has chosen to illuminate the Cheminée de Châteauneuf, near Rive de Giers. The Éclaireurs lighting designers have illuminated the top of the chimney with a multitude of LEDs. Visible from the main Lyon-Saint-Étienne roads. This installation will host other artists' interventions during the flagship events in the district.

The first illuminations inaugurated for the Saint-Etienne International Design Biennial 2015 will be a lighting programme by English artist Gregory Povey of Universal Everything, a world famous multi-disciplinary studio in London. Their projects play with technology to invent new forms of graphic design for animated images.

A new light show will be presented on the façades of the Musée d'Art Moderne et Contemporain de Saint-Etienne Métropole for this Biennial. It will represent in light form the Museum's new visual identity designed by Lyon-based graphic and multimedia development office, Trafik: an identifying sign was designed based on the building's architecture designed by Didier Guichard in 1987, with its wall claddings consisting of a structure with black ceramic squares, which have since become emblematic. In order to reinforce this identity, the designers have come up with an original graphic lighting effect on the façades, created using LED tubes placed at the intersections of the squares. This lighting design enhances this major cultural building positioned like a signal at the northern access to Saint-Étienne.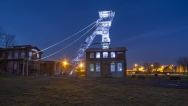 Parc-musée du Puits Couriot à Saint-Étienne, le chevalement en habit de lumière
©Pierre Grasset pour la Ville de Saint-Étienne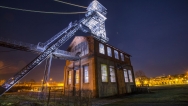 Parc-musée du Puits Couriot à Saint-Étienne, le chevalement en habit de lumière
©Pierre Grasset pour la Ville de Saint-Étienne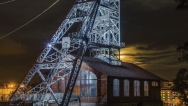 Parc-musée du Puits Couriot à Saint-Étienne, le chevalement en habit de lumière
©Pierre Grasset pour la Ville de Saint-Étienne