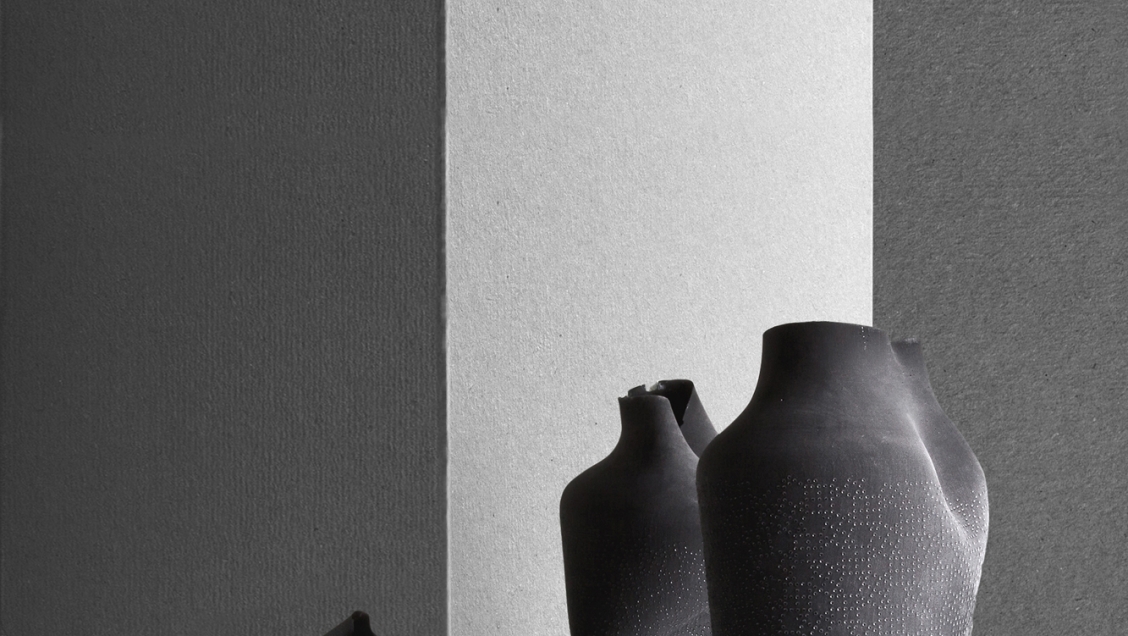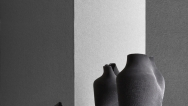 L'Essence du Beau
Exhibition-IN
Curator
Sam Baron
ESADSE
Scenography
Sam Baron
Site
Cité du design
3 rue Javelin Pagnon
Date
From 12/03/2015
To 12/04/2015
Hours
every day
10am to 7pm
late opening every
friday until 9pm
Share
L'Essence du Beau
The essence is the intrinsic nature or the indispensable quality of a thing that defines its character.
In response to the invitation to curate an exhibition issued by the ESADSE (Saint-Etienne Higher School of Art and Design), our proposal, specially designed to fit in with the general theme of the Saint-Étienne International Design Biennial 2015, «The Experiences of Beauty», reduces the wide spectrum of possible interpretations to a more fundamental, in-depth examination of its components and potentialities. This exhibition will look at design as a practice through a selection of projects by the young generation of designers who have graduated from European design schools.
L'Essence du Beau (The essence of beauty) shows the different possibilities for giving form to an idea, from its fist expression on paper to its final concrete form, as a product ready to meet the needs of consumers, taking in the necessary confrontation with technical research and the choice of material inherent in the prototype phase. The visitor will be immersed in a dictionary of products, an organised cabinet of curiosities, revealing a certain multiculturalism thanks to the diversity of the concepts and objects presented. The aim is to stimulate each visitor's perception by means of an unusual route through representations of ideas also resting on the visual/physical impact of the projects, in order to generate a reflection on our habits and develop our curiosity. By identifying a number of major themes closely connected with aesthetics, functionality and usage, this possible vision will be a way of discovering the expectations, the preoccupations and the likely propositions of the future. Design is shown here not only as a result, but also a process that answers a question, a means of transforming an idea into a solution, real or fictitious, like beauty.



THE CURATOR

Sam Baron currently works as a designer for brands such as Vista Alegre, Hennessy or Dinh Van along the creative direction of the design area of Fabrica. Sam Baron's perennial re-readings and reinterpretations of traditional know-hows (handcraft or industrial) shrewdly interrogate on the utility of today's material productions and the very existence of new objects. By anchoring his creations in an artistic and functional inquiry, without omitting cultural and historical narrations, Sam Baron places his outlook in our everyday life and its contemporaneity.



WITH

Alissa + Nienke
Diogo Alves
Daria Ayvazova
Ferréol Babin
Sofie Boons
Gonçalo Campos
Ying Chang
Anja Clerc
David/Nicolas
Doğanberk Demir
Dossofiorito
Kirsi Enkovaara
Federico Floriani
Flora Frommelt
Pascal Hien
Yu Hiraoka
Filip Hornik
Thibault Huguet
Yoann Juon
Julien Lizé
Pablo Mateu
Nadadora Studio & el crit design : Iciar Gil
Empar Granchel
Belén Heredia
Rafa Megías y Miriam Pérez
Empar Granchel
Belén Heredia
Rafa Megías
Miriam Pérez
Takafumi Nemoto & Yasuharu Okochi
Maud Piccolini
Francisca Ramalho & Daniela Treija
Marcin Rusak
Tino Seubert
Birgit Severin
Léo Virieu
Marlene
Wolfmair
Mugi Yamamoto
Show complete map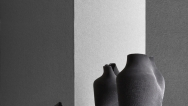 Birgit Severin
Design Academy Eindhoven - M.A. Design contextuel
Ashes
Caoutchouc 2013
Crédit photo : Birgit Severin + Diogo Alves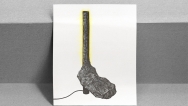 Ferréol Babin
Fabrica, centre de recherché en communications du groupe Benetton
Fusion
Pierre, métal, miroir, leds
2015
Crédit photo : Ferréol Babin + Diogo Alves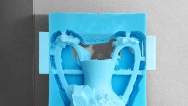 Filip Hornik
Académie des beaux arts de Bratislava
Vases in progress
Vases
Bois, calcaire, polystyrène, cristallisation, fraisage
2014
Crédit photo : Filip Hornik + Diogo Alves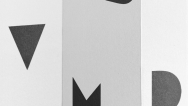 Daniela Treija & Francisca Magalhães Ramalho
Daniela : Design Academy Eindhoven — thématique : L'homme et son bien-être
Francisca : Faculté des Beaux Arts de Lisbonne — Design de communication
The Bold and The Beautiful
Alphabet/Graphisme
Papier, sérigraphie
2014
Crédit photo : Diogo Alves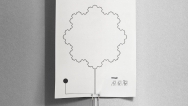 Léo Virieu
ESADSE - option design
Affone
Papier, encre, etc...
2011
Crédit photo : Léo Virieux + Diogo Alves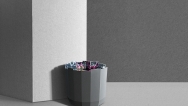 Maud Piccolini
ESADSE - option design
Luna Piedestal Table
Guéridon
Plaque métal pliée, tubes pliés, paillettes, Plexiglas
2014
Crédit photo : Maud Piccolini + Diogo Alves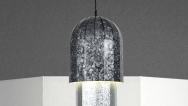 Tino Seubert
Royal College of Art - MA Design de produits
Regalvanize
Lampe suspendue
Acier galvanisé, patiné et laqué, plié
2014
Crédit photo : Tino Seubert + Diogo Alves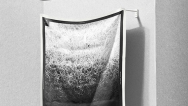 Marcin Rusak
Royal College of Art - MA Design de produits.
Pour Bute Textiles
Echarpes en laine tricotées main à imprimés numériques
2014
Crédit photo : Marcin Rusak + Diogo Alves