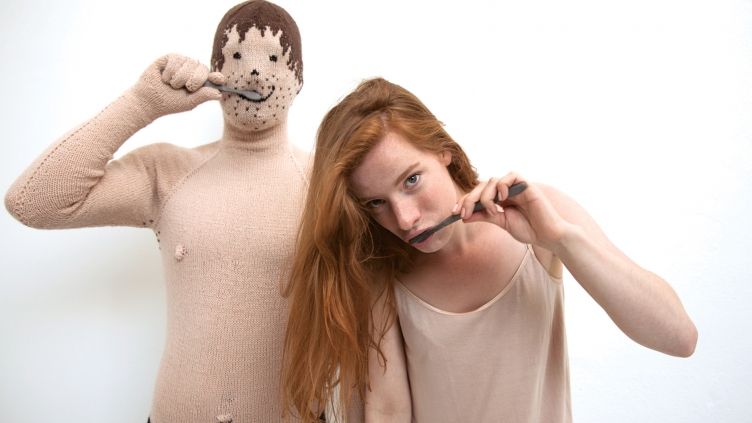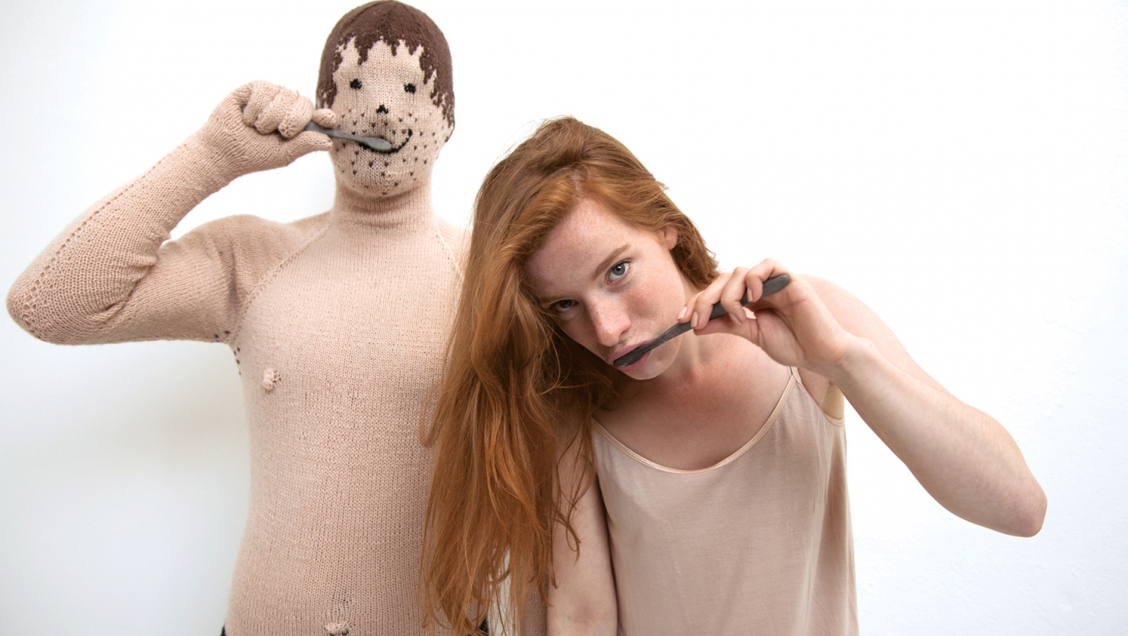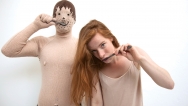 Vous-avez dit bizarre?
Exhibition-IN
Curator
Bart Hess
Alexandra Jaffré
Site
Cité du design
3 rue Javelin Pagnon
Date
17/11/2014
Hours
every day
10am to 7pm
late opening every
friday until 9pm
Share
Vous-avez dit bizarre?
The Vous avez dit bizarre ? (Did you say bizarre?) exhibition explores the notion of the contemporary grotesque through a selection of about forty designers. Co-directed and co-designed by Dutch artist Bart Hess and art historian Alexandra Jaffré, the exhibition brings together design projects that play with the codes of the grotesque style to demonstrate the social implications of behaviours that can sometimes be over-the-top. The grotesque is commonly regarded as a ridiculous, exaggerated character. And yet, its semantic field, generous, fluid and changing, allows the expression of anything from the ridiculous to the absurd with humour, mockery or uneasiness. The questions it raises go far beyond the received values of beauty or good taste: it makes us aware of the vices of our times The exhibition is structured by two traditional aspects in the grotesque style: the playful side of grotesque with an imaginary world connected to childhood with its colours, forms and pleasures, and the frightening side of grotesque that feeds of the fears of adults, darker and more tormented. The frontiers between the two, however, are more porous than it might at first seem. Visitors will experience a rich and changing range of emotions, with room to react and reflect freely. Irrespective of the outward appearance of the grotesque, playful or frightening, it spurs us to question not only aesthetic norms, but also our own behaviour as super-consumers and as we veer towards ultra-narcissism, through our ambiguous relationship with the animal side of life, or our so unclear social or emotional interactions. The feeling of detachment provoked by exaggeration gives visitors food for thought about our contemporary vices which result from our ever-unsatisfied desires and a now-globalised anxiety.



THE CURATOR

Bart Hess (1984, Geldrop, The Netherlands) is a genre defying artist currently living and working in London, UK. He runs his own studio in which he creates a visual world of his own, linking art, fashion and textile. The core of this work is his play on everyday materials and vision on the human body.
His first collection "A hunt for High Tech" illustrates his visual signature rather well. The collection, including animation and textiles, blurs the boundaries between human and animal. With this collection he did not imitate the real animal kingdom, but created a fictional world of imagined human-like animal species. He manipulated materials that are far from nature, such as plastic, foil, silicone, and pins, to create synthetic skins and furs, magnifying and exaggerating their characteristics until his imagined archetype emerged.
Despite the futuristic appearance of his work, there is little technology involved. Through traditional craftsmanship and basic video-editing techniques, simple materials are altered into other- worldly animations, in which the materials merge with the body.
This physical aspect is of great importance Hess's work. Showing the skin and how it reacts to, for example, the weight of the material, adds to the experience his work conveys. It's about these subtle details that make the audience imagines/experiences the materials without physically doing so. A good example is his video 'Shaved', in which Hess used a gigantic blade to create aerodynamic shapes of shaving foam on a swimmer's body. It has an uncanny feel to it, maybe fetishist, some say, while Hess looks for the boundaries of both the body and the material.
Hess sees his work as a balancing plate, never tilting to one side. It's in between beauty and grotesque, digital and analogue but always leaving the spectator with questions, seducing them to become a part of the illusion.
Throughout the years Hess has build up an archive of material tests. His research often starts without a set goal or client in mind but eventually always finds its purpose in a new project that comes along. This open work-attitude always leads him to surprises in his own work, mistakes that show an unexpected quality of a material and therefore make it unique and interesting


WITH

Ana Rajcevic
Analogia Projects
Anthony Dartayre & Marion Cornier
Atelier Volvox
Aurélie Hoegy
Bart Hess
Bertjan Pot
Bo Reudler Studio
Catinka Kersten
Charlotte Bodil Hermansen
Christopher Jarratt
Dorry Hsu
Eelko Moorer
Federal Studio
Fien Ploeger
Frank Verkade
HandMade Industrials
Heike Bollig
Henrik Vibskov
Jólan Van der Wiel
Katinka Van Gorkum
Kollektiv Plus Zwei
Leanie Van der Vyver
Lucy Imogen Martin
Lukatarina
Maarten de Ceulaer
Ma'ayan Pesach
Marianne Nielsen
Mark Pernice
Noortje de Keijzer
Nynke Koster
David in den Bosch
Oliver Ruuger
Renee Verhoeven
Ryohei Kawanishi
Shin Murayama
Si Chan
Silva Lovasová
Simone Brewster
Úna Burke
Victoria Ledig
Walter Van Beirendonck & Erwin Wurm.
Show complete map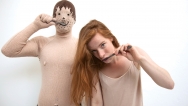 My Knitted Boyfriend
My Knitted Boyfriend brushing teeth
NOORTJE. 2011
Photo: Anne Dokter
Style: Noortje de Keijzer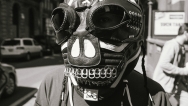 Evil spirit
Shin Murayama. 2014
Photo : JIMA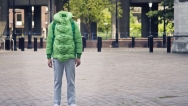 Hug Me
Si Chan. 2012
Photo: Sara Pista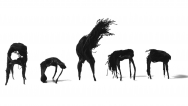 Dancers
Aurélie Hoegy
2013
Photo : Aurélie Hoegy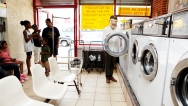 Photo Booth Mask
The mask in use in public
Mark Pernice. 2010
© Mark Pernice, Douglas Lyle Thompson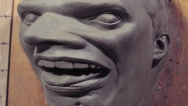 Photo booth mask
Clay process
Mark Pernice. 2010
© Mark Pernice, Christian Hanson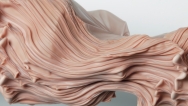 Textile grotesque
Latex
Bart Hess. 2014
© Studio Bart Hess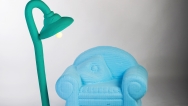 1:1 collection
Silva Lovasova. 2013
Photo : Peter Sit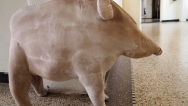 Looks like I own you now
Reclining wild pig
Catinka Kersten. 2012
© Catinka Kersten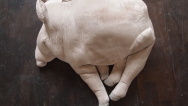 Looks like I own you now
Reclining wild pig
Catinka Kersten. 2012
© Catinka Kersten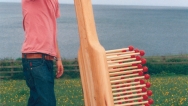 Giant Hairbrush
Christoppher Jarratt. 2006
Photo : Henry Hunt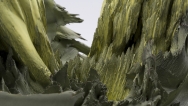 Gravity stool
Detail yellow stool
Jolan van der Wiel. 2011
© Jolan van der Wiel
Gravity stool
Production
Jolan van der Wiel. 2011
© Jolan van der Wiel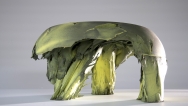 Gravity stool
Original yellow
Jolan van der Wiel. 2011
© Jolan van der Wiel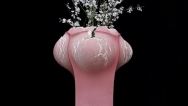 Booming vase #2
Atelier Analogia Project. 2014
© Analogia Project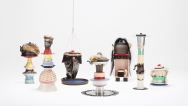 Food For Thought
Maayan Pesach. 2013
Photo : Ronald Smits