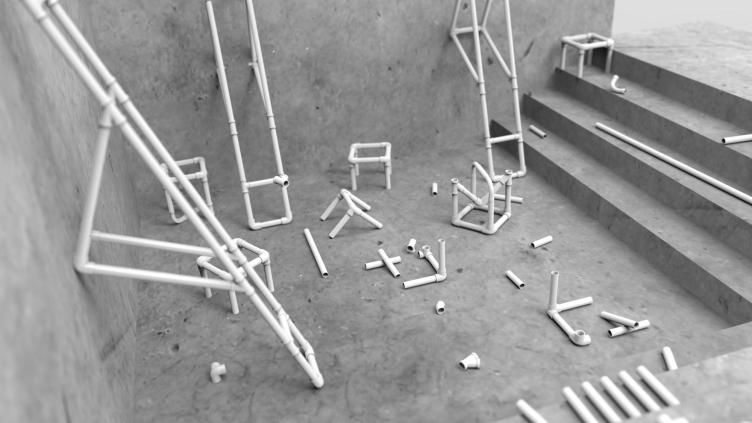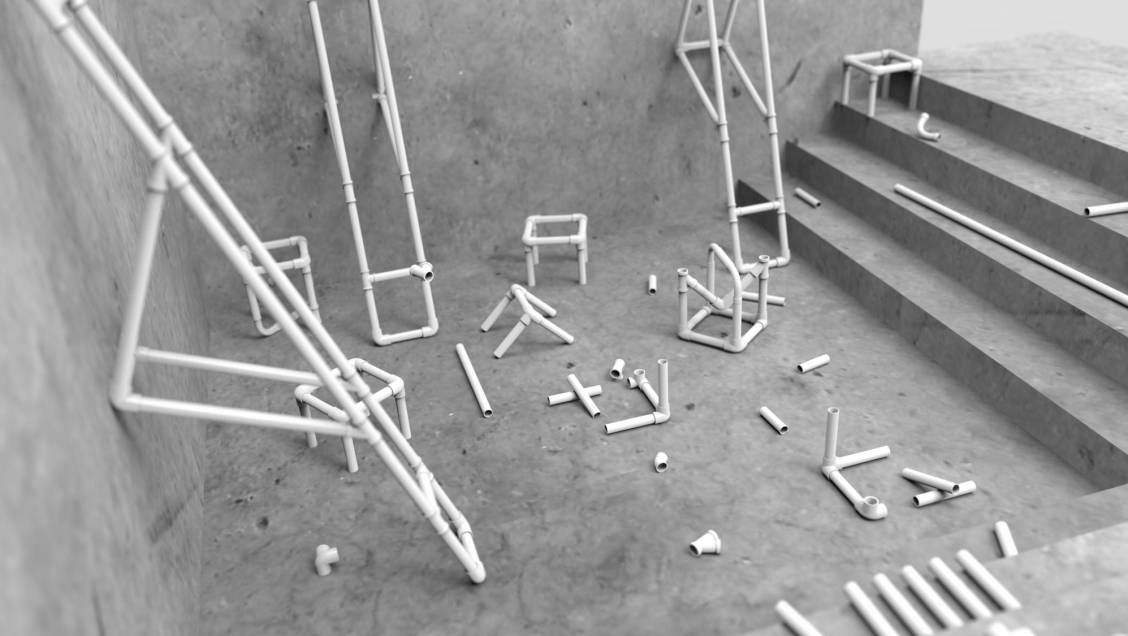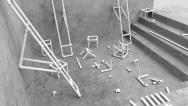 Experience Beauty Through Sound
Exhibition-IN
Curator
Yuri Suzuki
Scenography
Yuri Suzuki
Site
Site Le Corbusier
Église Saint-Pierre
rue des Noyers
42700 Firminy
Date
From 12/03/2015
To 27/09/2015
Share
Experience Beauty Through Sound
When we see a well-designed building, it is the beautiful shapes that we notice first, to the detriment of the sounds it produces. We often associate the idea of beauty with visible features, whereas in actual fact, music and sound also play a role in the way we comprehend a space. What senses do we use to examine the beauty of architecture? What is a sound and how can we characterise it? Is it loud or soft? Does it pulse or does it reverberate on the walls of the structure? How do the intensity and the form of the sounds change when we modify this structure? It is only rarely that we have the chance to answer such questions in a pragmatic way.
The role of sound in design has been explored by, among others, composer and architect Iannis Xenakis. Sensitive to the link between shapes and sounds in architecture, he has created numerous structures that are remembered as much for the sounds they emitted as for the way they look. It is to him that we owe the Philips Pavilion, created with Le Corbusier for the Brussel World's Fair in 1958, based on an astonishing system of spatialisation of sound.
For the 2015 Biennial, we wanted to present with the Acoustic Pavilion an installation that will enable visitors to explore the relationship between space, shape and sound. The Acoustic Pavilion is an interactive exhibition where visitors can create their own listening device by making structures. Using a network of pipes, each visitor can create long, short, straight or bent structures and hear how sounds change through conical end pieces. In fact, ABS pipes are excellent conductors of sound, with a surprising ability to act as amplifiers. By experimenting with them, it is possible to identify the acoustic properties induced by the different shapes.
THE CURATOR
Yuri Suzuki
is a sound artist, designer and electronic musician who produces work that explores the realms of sound through exquisitely designed pieces. Suzuki was born in Tokyo in 1980. between 1999 and 2005 he worked for Japanese art unit Maywa Denki, where he developed a strong interest in music and technology. In 2005 he moved to London to study at the Royal College of Art. during this time he worked on some projects for Yamaha and Moritz Waldemeyer, and after his graduation in 2008 he opened his own studio in London. Suzuki's work raises questions of the relation between sound and people and how music and sound affect people's mind. Suzuki's sound art pieces and installations have been shown in exhibitions all around the world. In 2013, he was appointed as a platform tutor Design Products department in Royal College of Art London, also started associate position for Disney, New Radiophonic Workshop and Teenage Engineering. Same year, founded Yuri Suzuki Creative Lab which is R&D consultancy for several company such as Widen and Kennedy, KKoutlet and AIAIAI.
Opening
Experience Beauty Through Sound
Tuesday 17 March 2015 / 18:30
Site Le Corbusier
Show complete map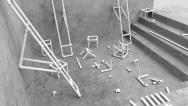 Experience Beauty Through Sound, plan for interactive areas downstairs
© Yuri Suzuki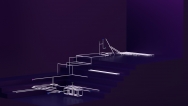 Experience Beauty Through Sound, Purple Render
© Yuri Suzuki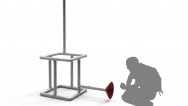 Experience Beauty Through Sound
© Yuri Suzuki