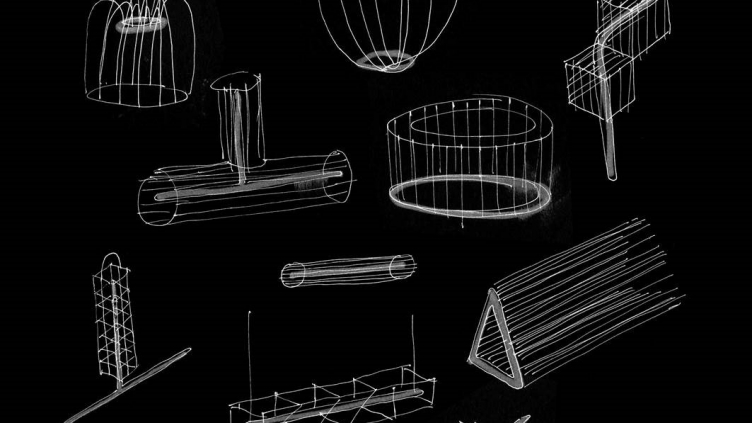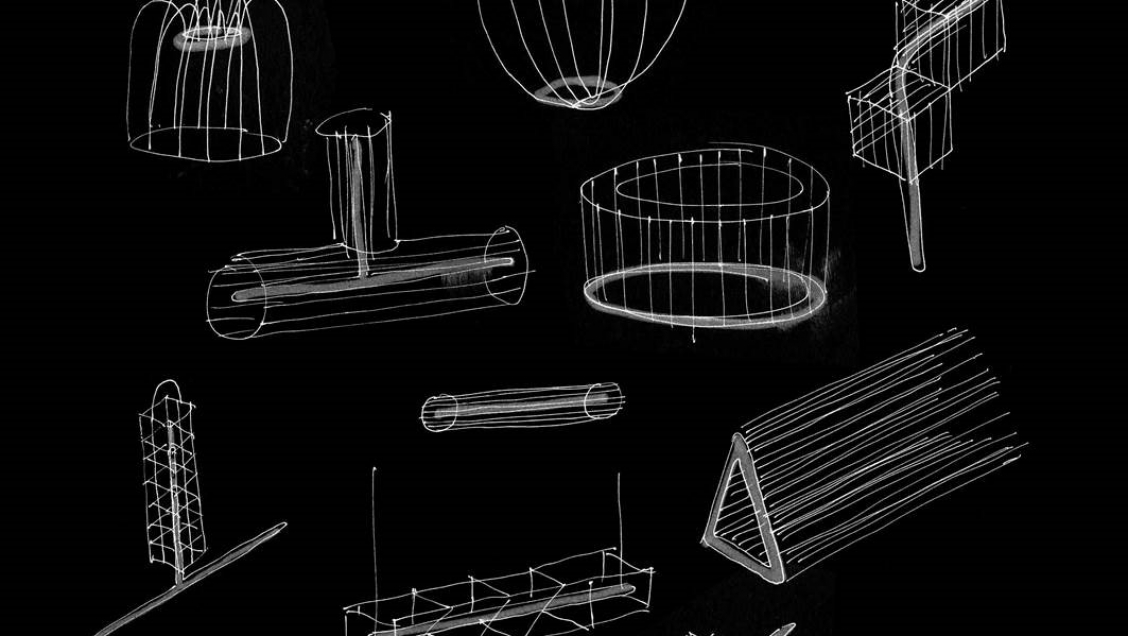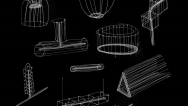 Luminaries
Exhibition-IN
Curator
Glithero
Scenography
Glithero
Site
Musée de la Mine, salle des compresseurs
3 boulevard Franchet d'Espèrey
Date
From 12/03/2015
To 12/04/2015
Hours
From Tuesday to Sunday
from 9am to 6pm,
Mondays from
2pm to 6pm
Share
Luminaries
On the occasion of the Biennale Internationale Design Saint-Etienne, the Glithero designers present an installation at the Musée de la Mine, a former coal mine, and veritable monument to the city's mining heritage. The thread running through Glithero's work is the instant when a product takes on a life of its own. Glithero's fascination for that moment is at once amplified and reversed in this new installation, entitled
Luminaries
. The designers have fashioned structures that look like cages which, playing on the interaction between glazed surfaces and light, seem to surround the light sources and capture them. As he moves through this landscape of light, the spectator sees an alternative reality emerge, like a reflection of the fragility of our perceptions and the delicate tension that plays out between the tangible and the intangible. With this immersive installation, Glithero are ploughing a furrow that is dear to them. For it is intangible or ephemeral works that the London-based agency creates, proposing immateriality as an escape from the overriding importance our society gives to materialism and consumerism. The designers thus invite us to challenge the value that we give to an object, by asking ourselves these questions: do we desire what we cannot touch, what eludes us? And if the object of our desire no longer has any substance, no capacity, no weight, do we still want it? The installation, set up in the museum's machine room, will serve as veritable counterpoint to the famous Salle des Pendus. In this room with its oh-so-evocative name, the work clothes that the miners hung from the ceiling, are like a curtain across which, under the eyes of the spectator, the ghostly presence of the minors passes.
THE CURATOR
Glithero
are British designer
Tim Simpson
and Dutch designer
Sarah van Gameren
, who met and studied at the Royal College of Art. From their studio in London they create product, furniture, and time-based installations that give birth to unique and wonderful products. The work is presented in a broad spectrum of media, but follows a consistent conceptual path; to capture and present the beauty in the moment things are made.
From machines that miraculously create wax chandeliers from strung wick, a pouring slide that becomes a 10 metre long poly-concrete table, to ceramics that turn vivid blue with UV light, the key ingredients of their work are time and transformation. With their own concoction of creation-performance they aim to bridge creative disciplines and make works that can be understood by all.
In the past year Glithero has presented solo shows in London, Paris and Rotterdam, as well as exhibitions in Milan, Berlin and Basel. and in 2011 the studio has been shortlisted for the Brit Insurance Award and the Dutch Design Awards.
Opening
Luminaries
Saturday 14 March 2015 / 18:00
Musée de la Mine, salle des compresseurs
Show complete map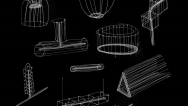 Luminaries, development sketches
© Studio Glithero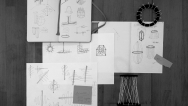 Luminaries, development sketches and model
© Studio Glithero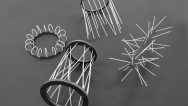 Luminaries, development models
© Studio Glithero