Conference
Charlotte Perriand et le Japon, une expérience vécue
15th March 2013, 15h-18h
Museum of Modern Art (auditorium)
Speakers : Pernette Perriand, Jacques Barsac and Gianluca Armento
Conference
Avant le jean il n'y avait pas de jean
22nd March 2013, 13h30–15h
Cité du design (auditorium)
Organiser : Museum of Art and Industry
Speakers : François Girbaud and Farid Chenoune
Pernette Perriand, Jacques Barsac des Archives, Charlotte Perriand and Gianluca Armento, general director of Cassina, will deal with the meeting between Charlotte Parriand and Japan. Invited by the Japanese Government in 1940, the famous designer discovered Japanese thinking and architecture, which were to have a lasting influence on her work. In return Japanese design became heavily influenced by this creator.

free entry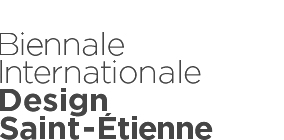 The Saint-Etienne Museum of Art and Industry invites François Girbaud, and the fashion historian, Farid Chenoune, to expose what Jeans represent, this so familiar garment. The conference goes with the exhibition, L'Autre Jean, in which Marithé+François Girbaud wash out the preconceived ideas from jeans. Their methods for artificially ageing jeans were drawing attention as early as 1968. As an object of daily life, both intimate and industrial at the same time, it is now a subject for conferences and museum exhibitions.

(free entry)

Conference Forum Design & Innovation
What future for a world in crisis?
Plenary conference by Jeremy Rifkin (in videoconference)
14 March 2013 / 9 am to 10.50 am
Cité du design (Auditorium)
Organized by: Cité du design
Led by: Jeremy Rifkin
Moderated by: Rémy Bourganel
This is the opening conference of the first edition of the Design & Innovation Forum.

Jeremy Rifkin is the author of The Empathic Civilization: The Race to Global Consciousness in a World in Crisis. The central theme of the book fits the theme of the 2013 Biennial perfectly - Empathy, or the Experience of the Other. The central point of this conference is Jeremy Rifkin's book, a reflection on the major role played by empathy in our society. Jeremy Rifkin brings his perspective on empathy and its possible contributions to visions for new ways of living. This represents a good opportunity to launch a reflection on the place of empathy in the conception of new products and services, adapted and adaptable to all. Jeremy Rifkin is an advisor to the European Union and national governments all over the world on issues related to the economy, climate change, and energy security.

(Open to all participants. Free admission subject to room capacity.)
conference Forum Design & Innovation
Design & Living Lab
Date : March 15th/ 15:00 to 18:00
Location: Cité du design auditorium
Organisor: Cité du design
Guest speakers: Representatives from ENoll network, France Living Lab network, IDeALL project, ALCOTRA project, EU-DG Enterprise & Industry
The Design & Living Lab conference will focus on design as a driving factor of innovation in Europe. Innovation has become central in European directives and in this context analyses tend to confirm design as a source of user centered innovation.
The first round table entitled « Design and public policy » will target the users 'role within institutions. From the neighborhood council level towards the European directives level, guest speakers will exchange on the added value of the design process in public policy evolution.
The second round table entitled «Design as the spearhead of the European innovation strategic plan» will stress the importance of the users 'role as a key differentiating factor in the European eco-system. The strength of the networks and what is at stake within the framework of transnational collaborative projects will be at the very heart of the discussions.
Free access (based on availability)