Symposium
EmpathiCITY, Making our City Together
14th March 2013,
Saint-Etienne Museum of Modern Art
Organiser : Cité du design
Symposium
La commande publique : un contexte de création
26th March 2013
Cité du design (auditorium)
Organisers : Saint-Etienne Higher School of Art and Design, Cité du design and the Review ZéroQuatre
EmpathiCITY, Making our City Together activates the UNESCO network of eleven creative cities of design. This exhibition invites each city to identify a specific urban issue then encourages collaboration between a designer and a local or community organization to work on the question. The EmpathiCITY symposium is the occasion to assess the results of the actions undertaken by the cities participating in the network. The discussions will be organized into thematic groups, according to the type of urban project.
(free entry - registration is recommanded)
empathicity@gmail.com
Symposium
Charlotte Perriand et le Japon
27th March 2013
Museum of Modern Art (auditorium)
Whether by order or by infiltration, public art relates to varied situations steeped in history. While in the 1960's, artist's often temporary presence in the public sphere stemmed from an anti-institutional approach, today it is part of a system of durable commissions. The Saint-Etienne Higher School of Art and Design, and the Cité du design, in partnership with the Review ZéroQuatre, propose a symposium that will question the connections between the demands, the issues and the temporality of the different actors.

free entry with registration

Symposium
Avec l'autre : formes et limites de l'empathie
28th and 29th March 2013
Cité du design (auditorium)
Organisers : Jean Monnet University and the Cité du design.
The Museum of Modern Art is organizing this symposium in partnership with the Cultural Centre of Japan in Paris, and the Saint-Etienne Higher National School of Architecture. The different speakers will attempt to decipher the different components of the work of Charlotte Parriand; her work stemming from her curiosity and her commitment. They will seek to re-assess the impact of the meeting between this avant-garde designer and the cultural and economic riches of Japan during the 1940's.

free entry with registration
Symposium
Innover par le design, prendre en compte les usages dans les territoires
28th March 2013, 9h-18h
Cité du design
Organisers : ARADEL and the Cité du design
By empathy, we often hear of the experiencing of the other being reduced to the psychology of feeling. But this characteristic does not impoverish the concept. To understand the other in the sense that this other person would naturally participate, relates as much to material interactions as to the phenomena allowing communication to be established between people. This enlarged definition of empathy therefore refers to a fundamental issue for the human and social sciences and disciplines related to creation.

free entry on registration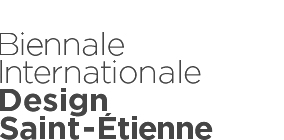 The Rhone-Alps Association for professionals of Local Economic Development (ARADEL) invite economic developers to discover the innovation devices experimented by the Cité du Design to develop new services for users: « Je participe à la rénovation de mon école », LUPI® (Laboratory for innovating uses and practices), etc..

reserved for professionals, free entry on registration