Exhibition-OFF
Site
CHU Hôpital Nord, bâtiment de Psychiatrie adultes
rue de la Marandière
42270 Saint-Priest-en-Jarez
Contacts
04 77 82 92 90
Date
From 12/03/2015
To 12/04/2015
Share
En-Vol et Empreinte cartographique
Occupying a space shared by two artists and its normal users. A shared space where floor and ceiling, earth and sky can blend into each other... Laetitia Belala's work is flat representation by assemblage-collage of real three-dimensional spaces; Nathalie Charmot's is the creation of volumes from a square of paper. The final result will be an installation echoing these two actions, which will be set facing each other. Refuge/breakaway, floor/ceiling, earth/sky, projection/volume, imprint/movement, surveying/folding, wool/paper, dense/airy, tactile material/mobile material.
The mezzanine of the entrance hall will embody this interaction with:
- a felt floor, made up of map fragments; a carpet, a haven to facilitate a breakaway;
- a ceiling consisting of migrating birds made from folded paper: a sky, where the gaze can break away.
These actions and installations form a sort of parenthesis in the hospital.
Adult Psychiatry building: entrance hall mezzanine.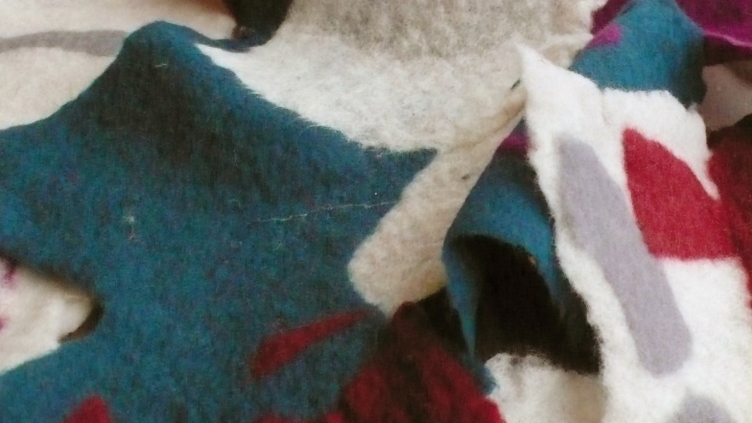 Opening
En-Vol et empreinte cartographique
Friday 13 March 2015 / 14:30

Show complete map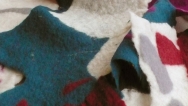 Fragment cartographique
© Laetitia Belala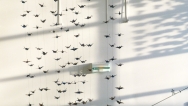 Migration
© Nathalie Charcot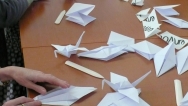 Pliage
© Nathalie Charcot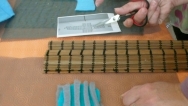 Toucher, mélanger, frotter, foulonner
© Laetitia Belala