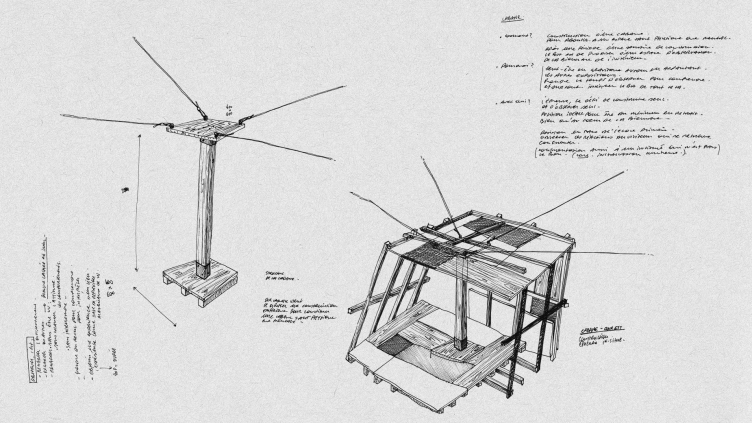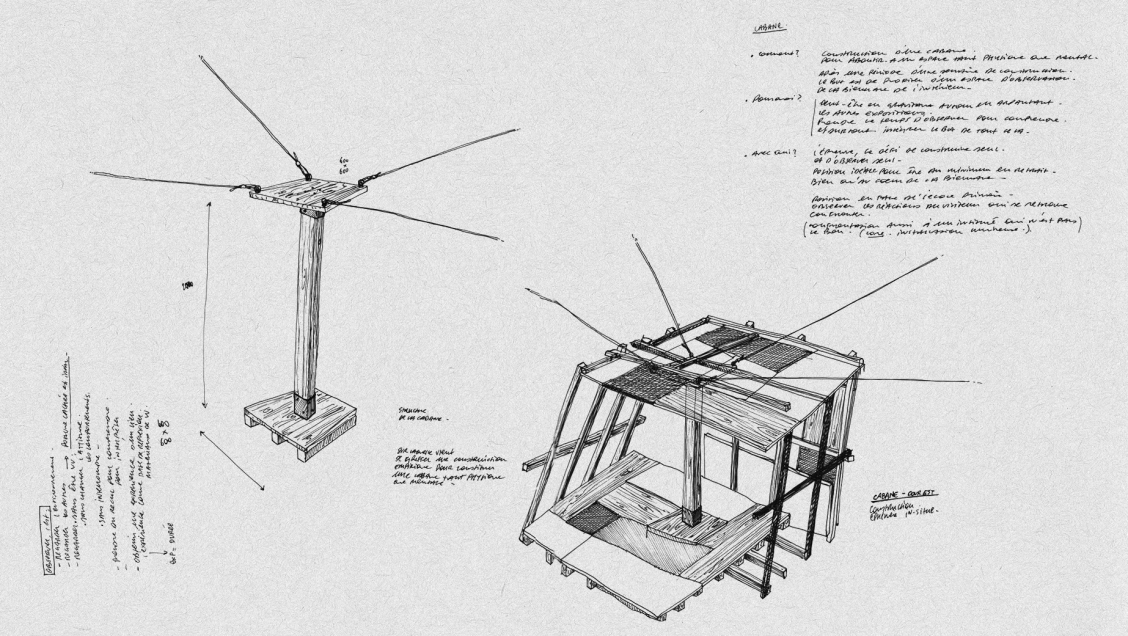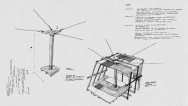 Cabane
Exhibition-IN
Curator
David des Moutis
Site
Cité du design
3 rue Javelin Pagnon
Date
From 12/03/2015
To 12/04/2015
Hours
every day
10am to 7pm
late opening every
friday until 9pm
Share
Cabane
David des Moutis refuses to follow a specific path, preferring to let himself be guided by intuitions, enthusiasms or encounters. After his training in the design of objects, he set out very early on to meet craftsmen and women, from whom he learned to listen to materials and to master them. For the Biennial, he will be creating a work that is at the crossroads of sculpture, ephemeral construction and performance: a cabin.

On the margins of cities and societies, they help to re-form a certain idea of nature, which we would like to confront, whilst at the same time fearing it. This fundamental ambivalence makes the cabin a place of contradictions, where high and low, open and closed, mobile and immobile, the playful and the seriousness, life and death co-exist.
Gilles A. Tiberghien, Notes sur la nature... la cabane et quelques autres choses, Éditions du Félin.

It is as if his cabins were woven into the materials that surround them - they are an integral part of the space in which they are built. Here, his cabintakes form, layer after layer, element after element, in an accumulation of offcuts of materials collected from different Biennial exhibitions. This ephemeral installation built over the course a week, before the opening of the event, will provide a spot for observation, introspection and reflection right in the heart of the Biennial.
Show complete map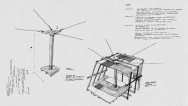 Cabane, croquis, 2014
© David des Moutis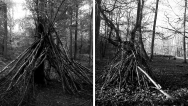 Cabane, David des Moutis
Photo : Alexandre Mare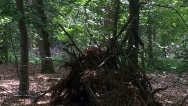 Cabane, David des Moutis
Photo : Alexandre Mare