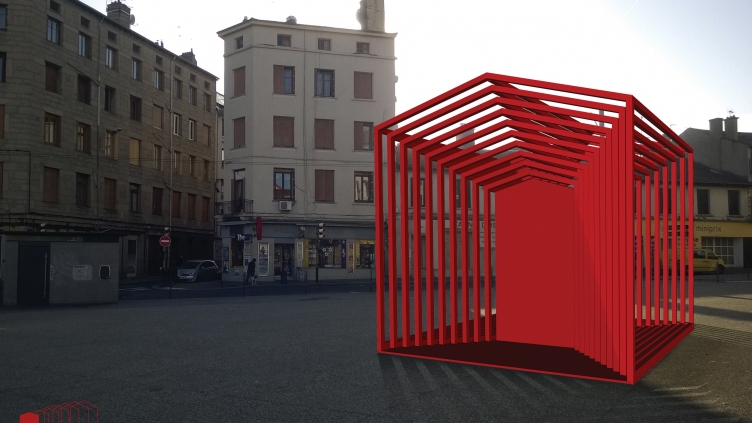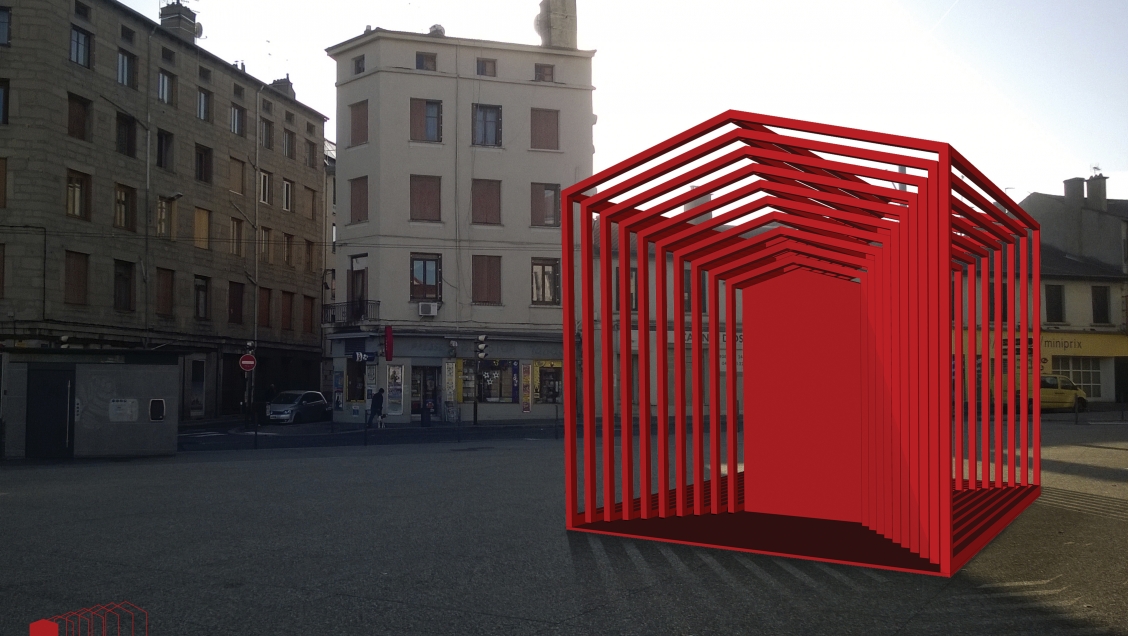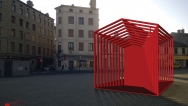 Banc d'essai: Cube Gigogne
Outdoor exhibition-IN
Site
Place Chavanelle
Date
From 12/03/2015
To 12/04/2015
Share
Banc d'essai: Cube Gigogne
"The modern world was being populated with new objects, [...] of all kinds, that were taking up their utilitarian place in people's lives without having been adapted to our need for harmony, or our sense of beauty." Raymond Loewy, La laideur se vend mal, Paris, Gallimard, 2005.
At a time when aesthetics seems to be prevailing over the useful, the stacking cube is redefining the informal layouts of market stalls and flea markets on public squares and pavements, giving them a more formal legitimacy, a functional framework and visual uniformity. The Gigogne stacking cube reproduces the archetypal shape of the house, inside which a series of modules can easily be arranged. Traders are invited to appropriate a structure for themselves and to deposit it outside and arrange their artefacts in it as they see fit.
Closed like a jewel box, the Gigogne cube then becomes a monument again, a meeting place, a place for exchanging, soliciting interactions, an urban neo-totem. Connected to a dedicated website, it becomes a sounding board for the beating, vibrating city ... for whose activity it is a living testimonial.
Cube Gigogne
Design: Balme Jérôme & Dorothée Noirbent
Company: Alsolu
Prototype 2014
www.alsolu.com
Show complete map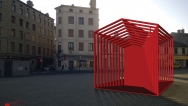 Cube Gigogne
Designer : Jérôme Balme et Dorothée Noirbent
Entreprise : Yodda
©Dorothée Noirbent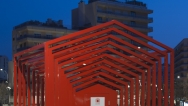 Cube Gigogne
Designer : Jérôme Balme et Dorothée Noirbent
Entreprise : Yodda
© Alexandra Caunes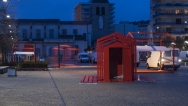 Cube Gigogne
Designer : Jérôme Balme et Dorothée Noirbent
Entreprise : Yodda
© Alexandra Caunes