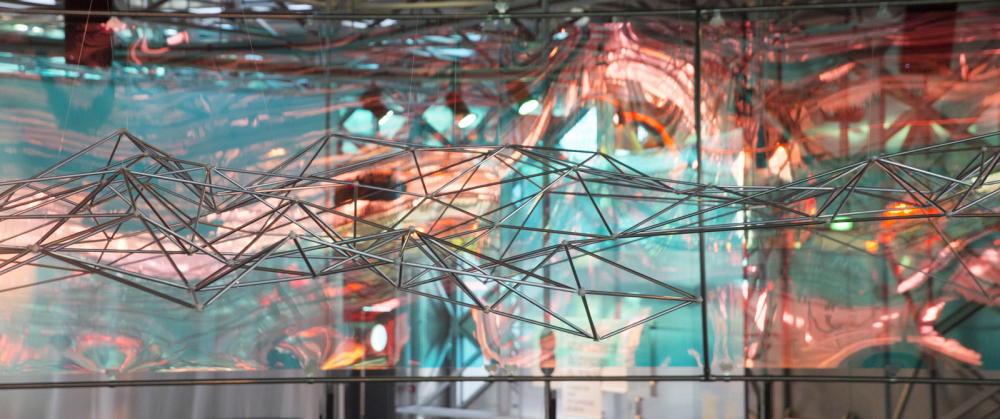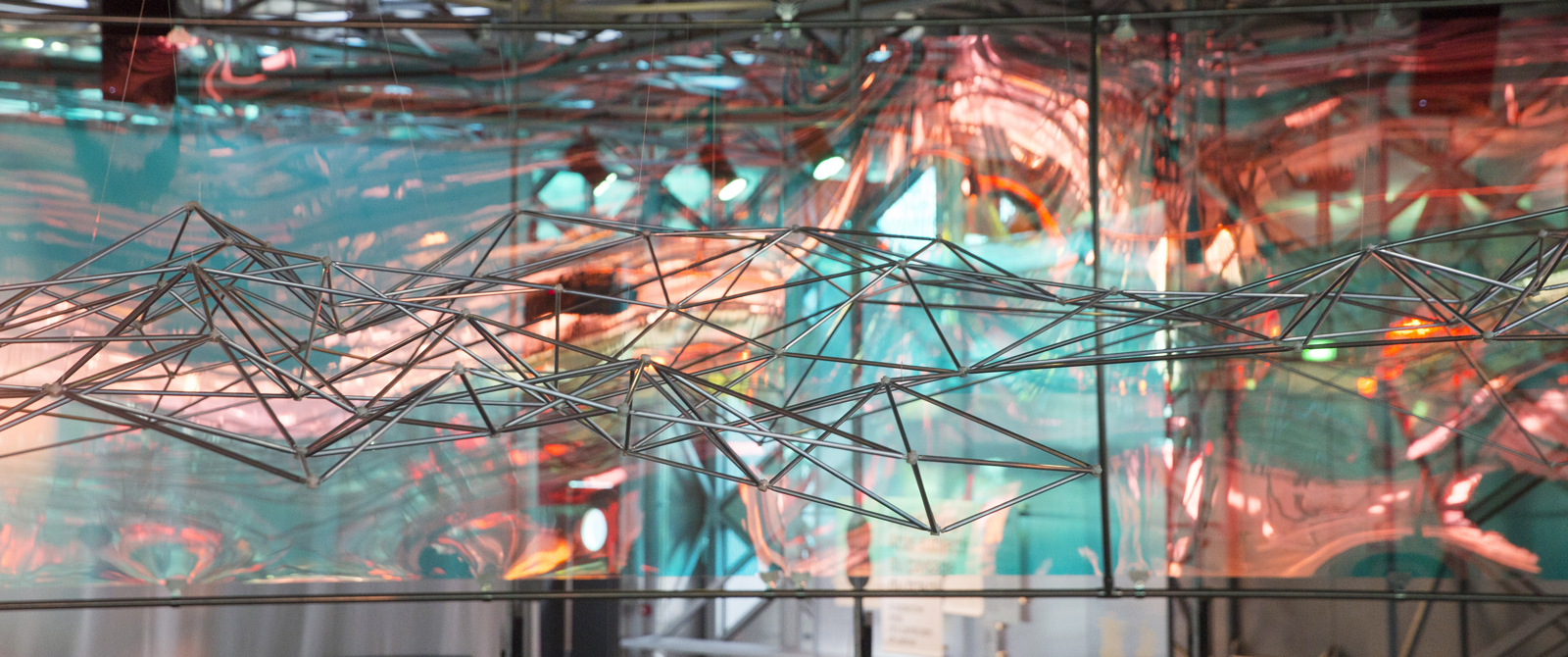 Player Piano (détail)
©Pierre grasset
Thank you
Wrap-up of
the 10th edition
During its 10th edition, which took place from 9 March to 9 April 2017, the Biennale Internationale Design Saint-Étienne welcomed 230,000 visitors (general public, schools, international visitors, professionals) to events that tackled a contemporary societal issue:
shifting work paradigms.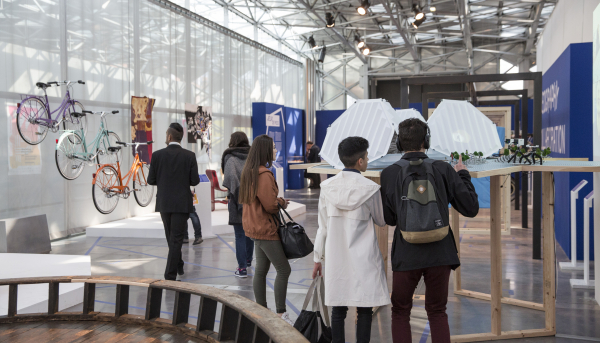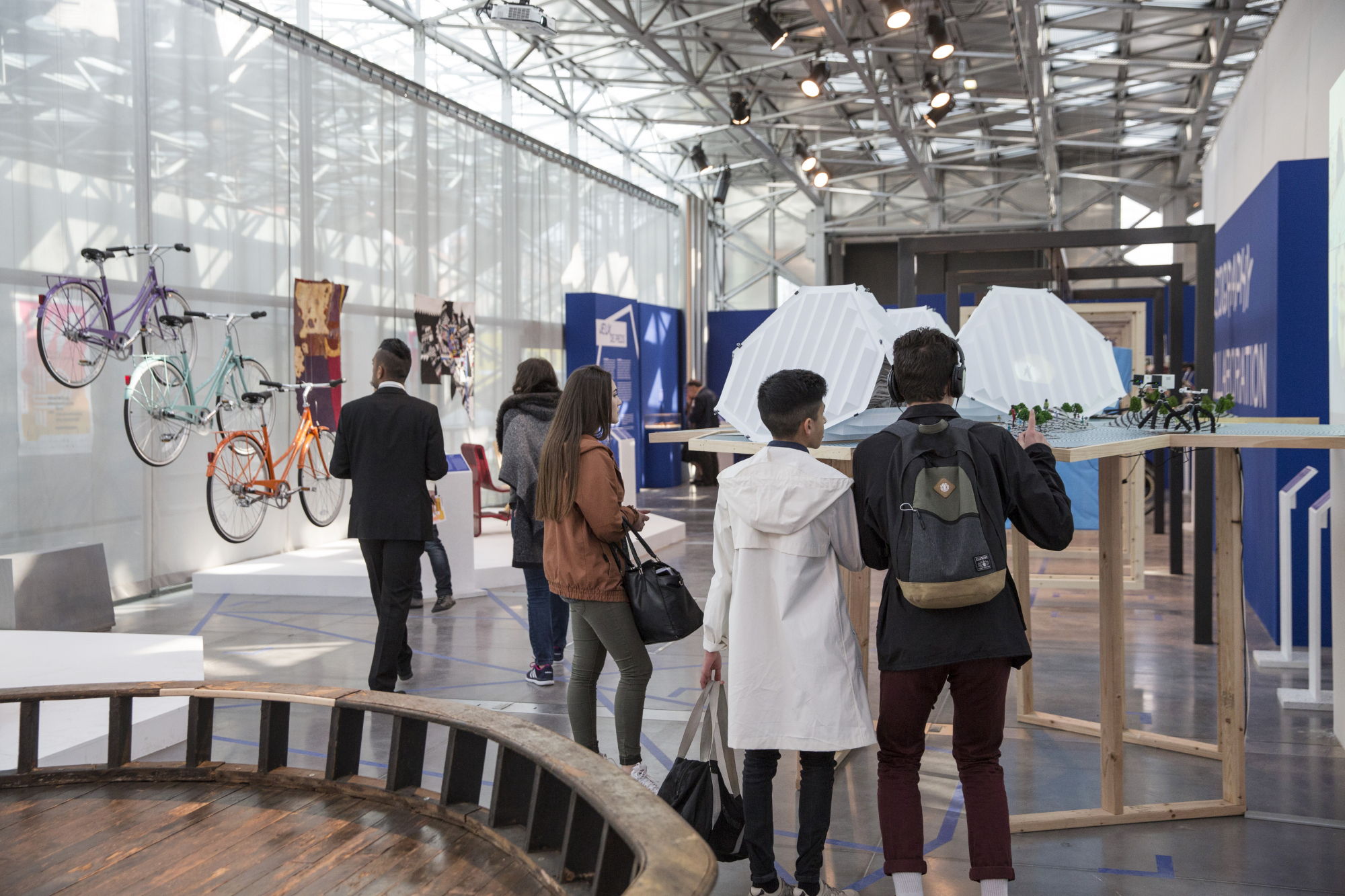 Exposition Footwork - Biennale 2017
©PierreGrasset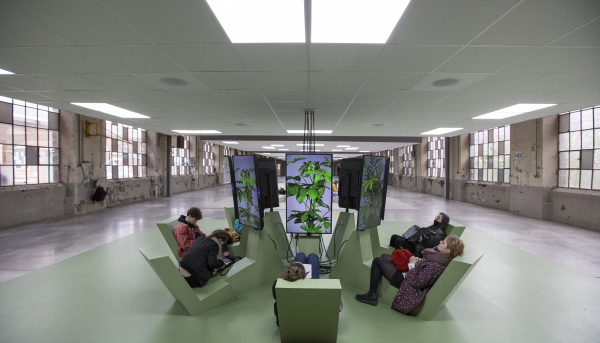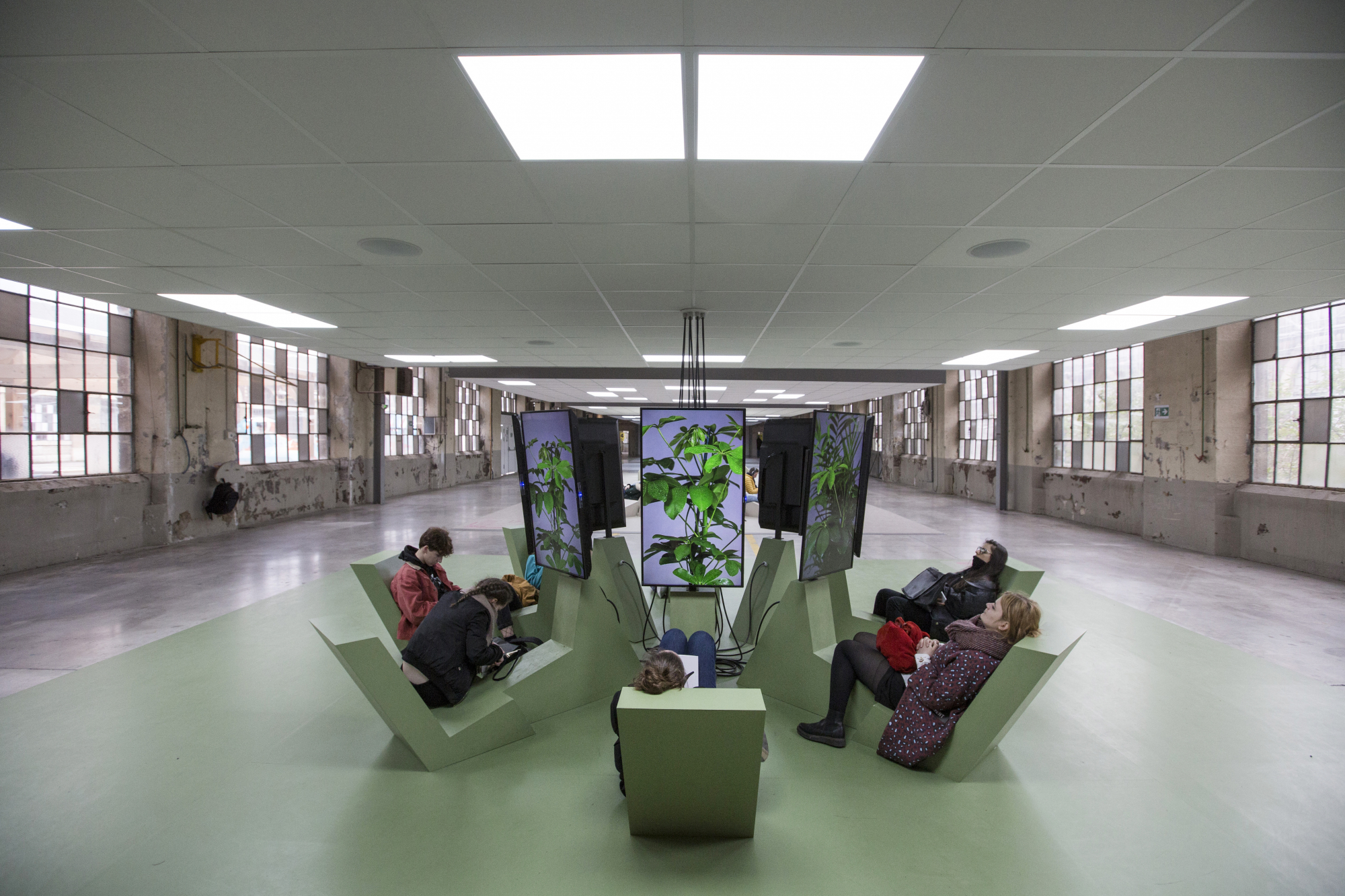 Exposition Extravaillance - Biennale 2017
© Pierre Grasset
« Far from the weight of standardisation,
Saint-Étienne has become a laboratory of ideas to get better understand individuals' expectations. »

Le Figaro
Because it has an international reach, each edition of the Biennale hosts the UNESCO Creative Cities, a network Saint-Étienne joined in 2010.
In 2017,
Detroit was guest of honour
and a delegation of 73 designers, artists, architects, musicians, academics, etc. came over from Detroit to discover our region for the first time, taking part in musical events and round tables.
13 UNESCO Cities of Design were present.
The Human Cities Challenging the city scale project
(a European project that the Cité du Design has been leading since 2014) enabled visitors to discover some of the experiments conducted in two of the city's neighbourhoods.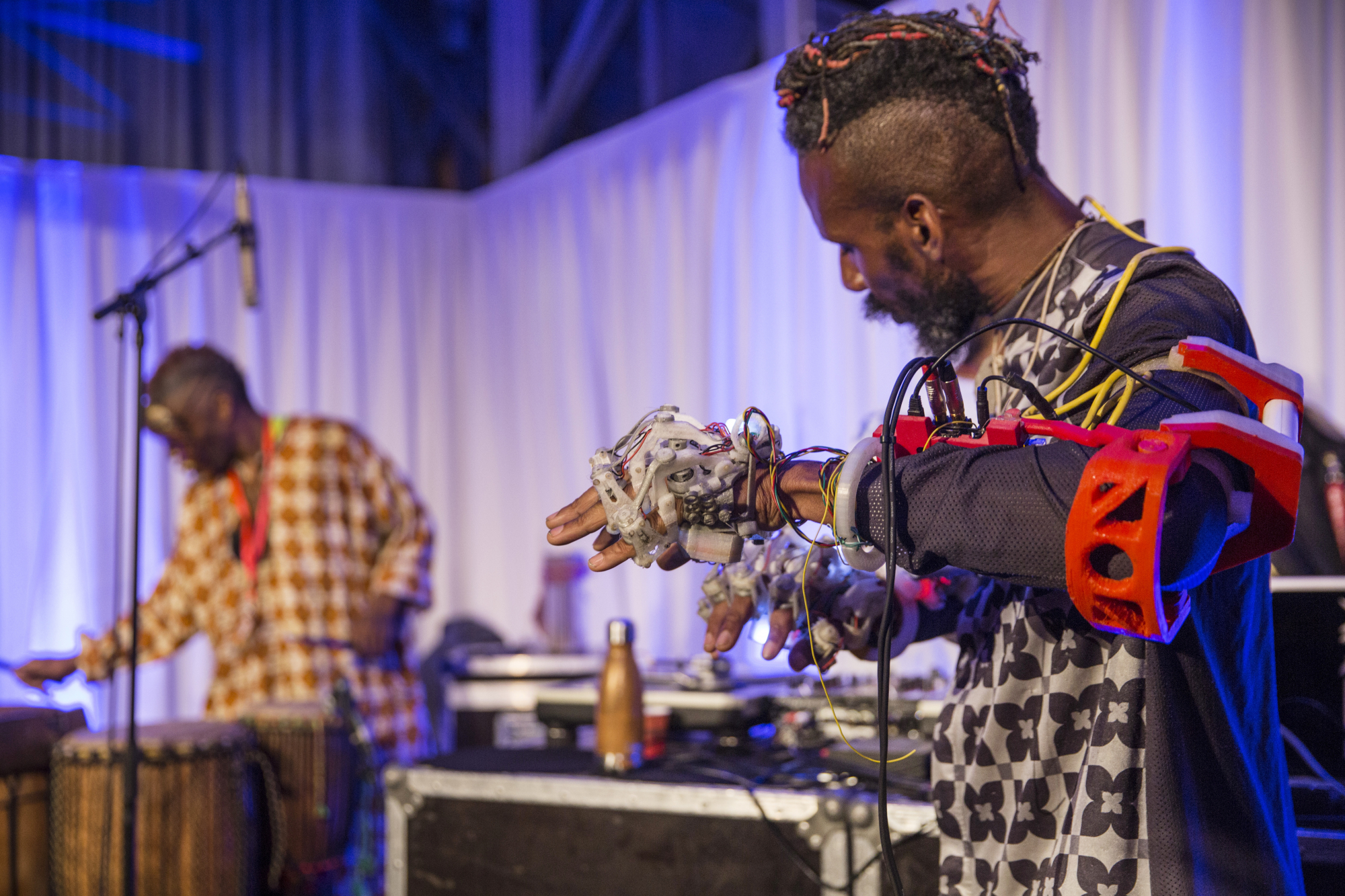 Concert inaugural - Onyx Ashanti
© Pierre Grasset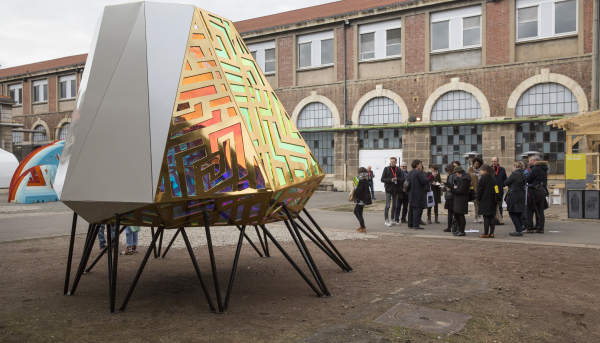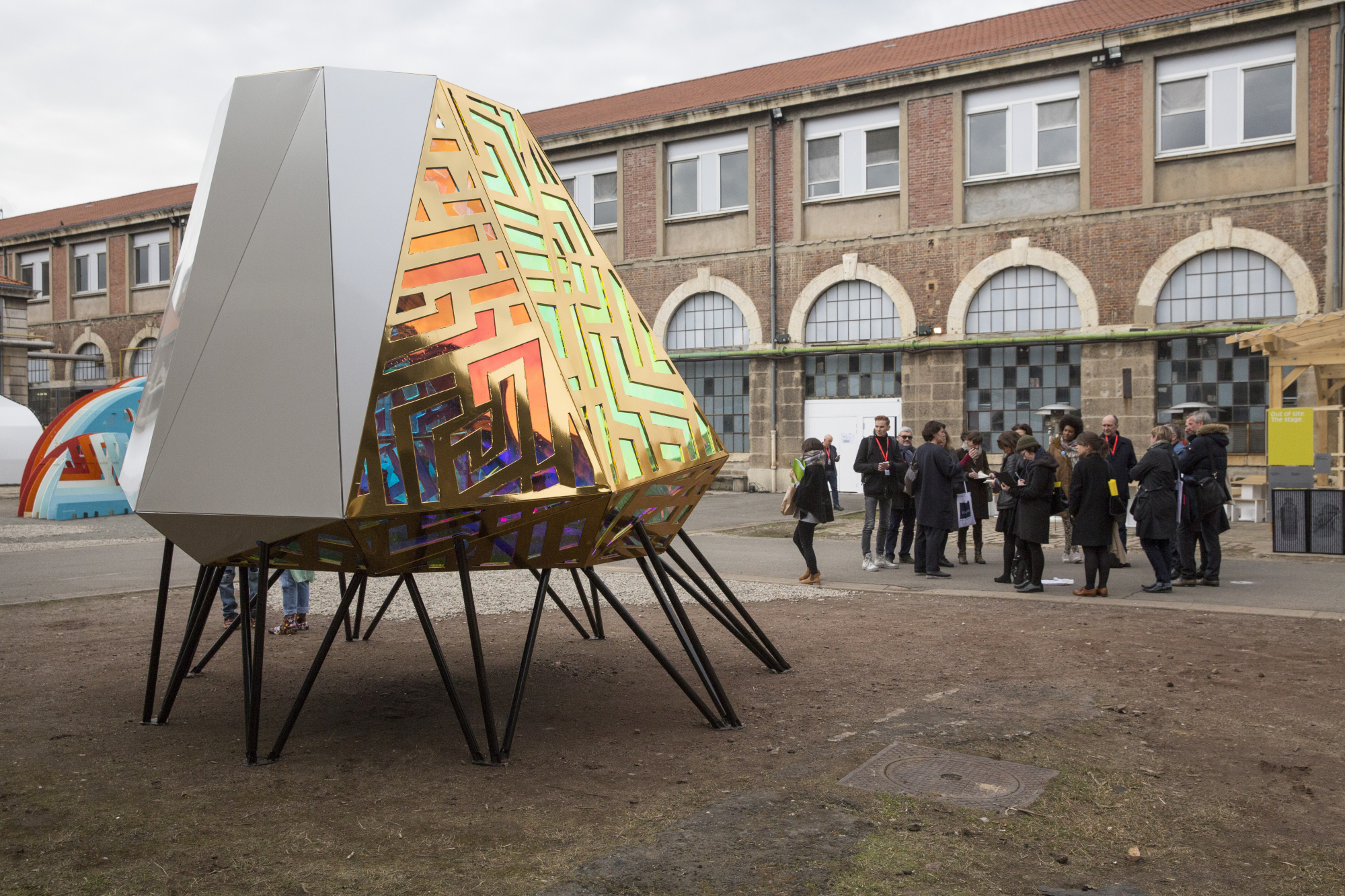 Détroit Ville Invitée d'honneur - ShiftSpace
© Pierre Grasset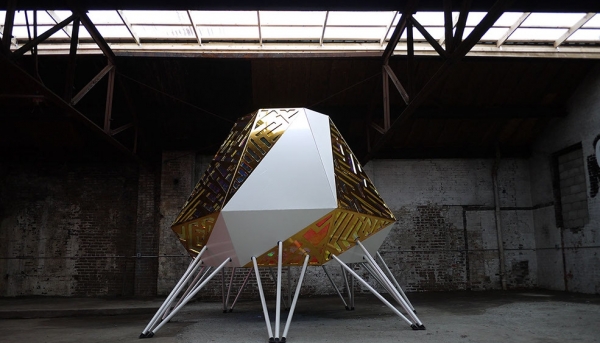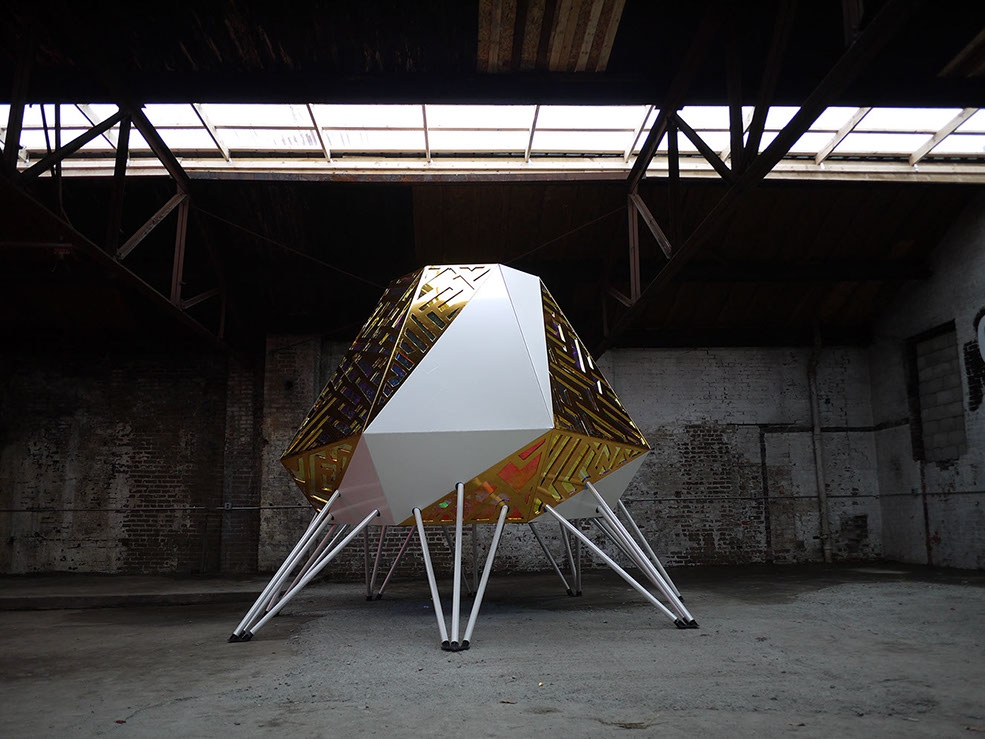 THE MOTHERSHIP, 2014, set place de D.J
Anya Sirota, Jean Louis Farges In collaboration with: Bryce Detroit. ©Akoaki
« Heralded as one of the industry's most exciting design events, this year sees a greater focus on research. »

Wallpaper
The Biennale has also developed strong ties with businesses. 46 events targeted at the business worldwere organised by the Biennale and its partners, attended by 10,000 professionals.

Les Labos® also pay a large role in the event's success. These are experiments conducted in the heart of the Biennale that enable companies like Michelin, Sigvaris, Weiss, EDF, the La Poste group,etc. to try out their products and services with the public. 6,350 user feedback forms were collected, which the companies involved can use to optimisetheir design.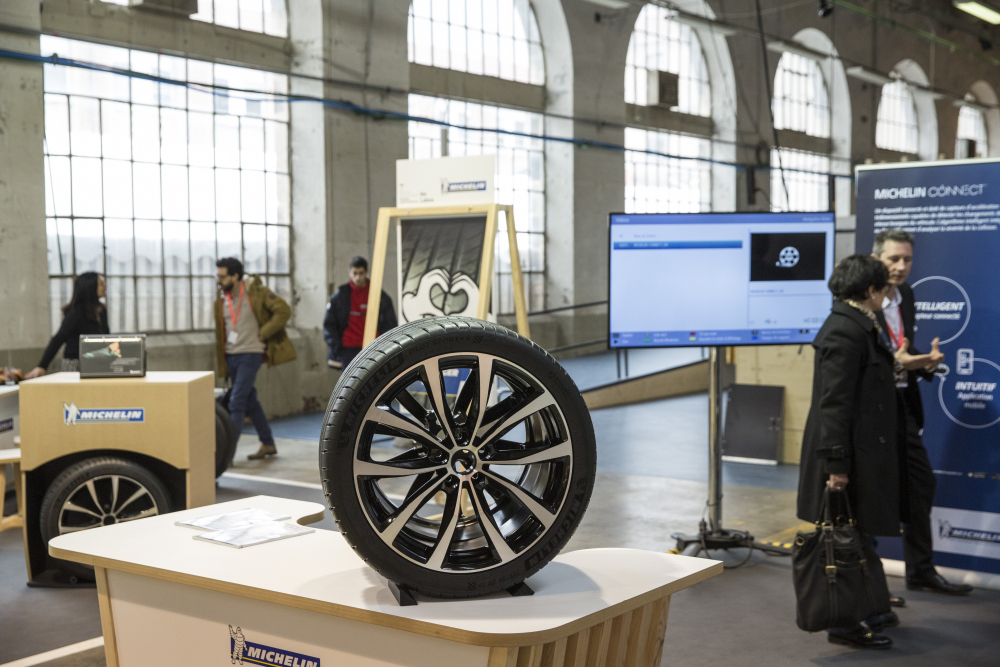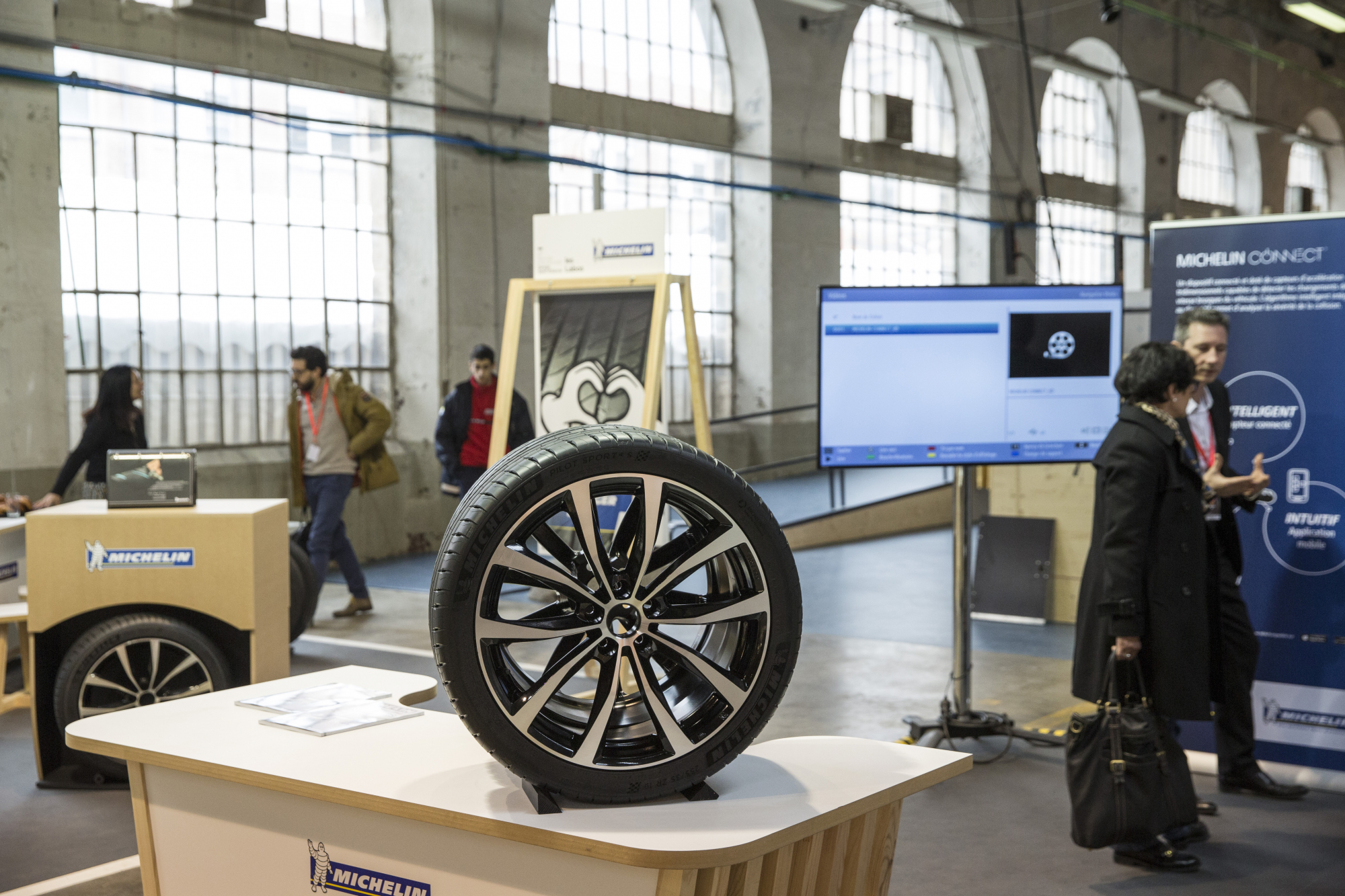 Les Labos - Biennale 2017
© Pierre Grasset
« Getting designers, artists, writers, industrial companies and the general public to reflect together on a big societal issue: the gamble was ambitious, but they have pulled it off.

Télérama
ESADSE
(Saint-Etienne's Higher School of Art and Design), which was the originator of the first editions of the Biennale, continues to invest a great a deal of effort in the event. Its students put on exhibitions on the central theme. Ties have also been forged with other international art and design schools, and
350 of their students
also came to Saint-Étienne in 2017.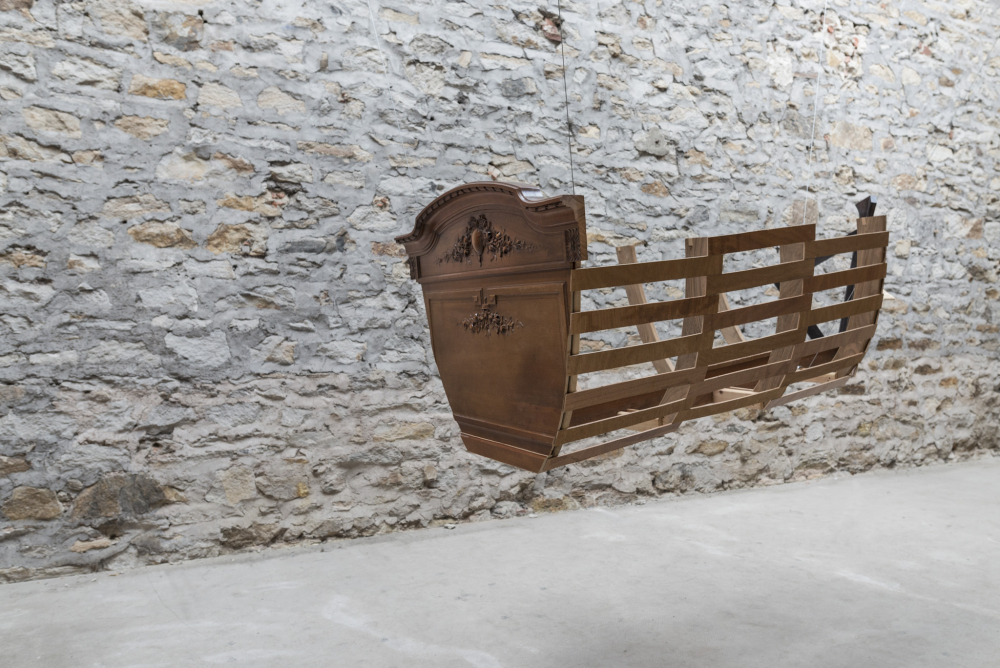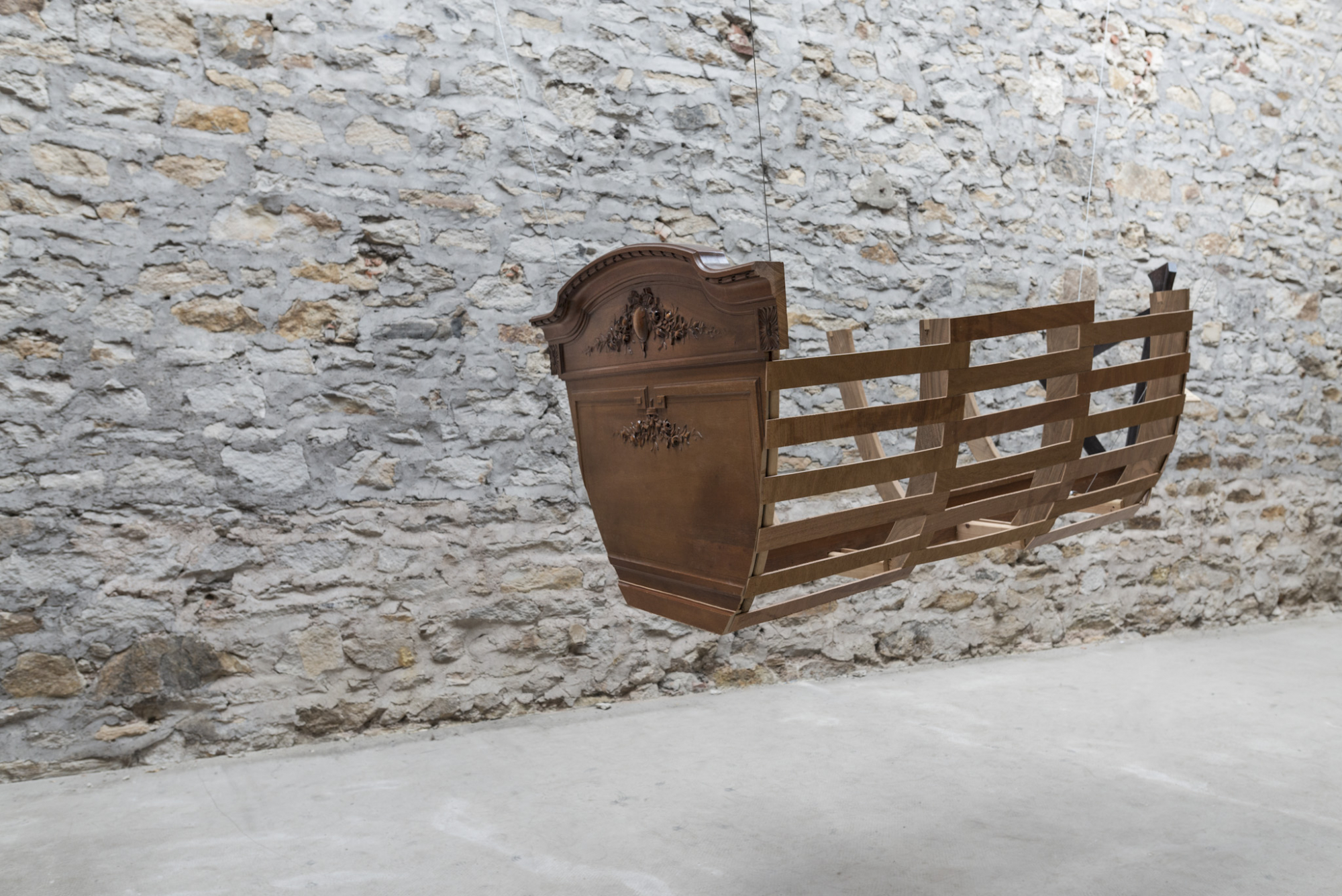 Projet « Archi Meublés », exposition collaborative des étudiants de l'ENSASE et de l'ESADSE
© S.Binoux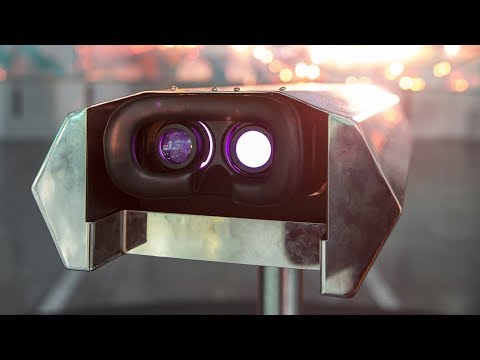 A big thank you to all our visitors, our partners and all those who contributed to the success of this edition.

See you from March 21 to April 22, 2019!