Guest of Honour
Presentation by DC3
More than 40 Detroit Design Firms and Organizations to be Featured in French Design Biennale in Exhibition on Future of Work

Detroit to be featured as guest city of honor for month-long exhibition to international audience of 230,000+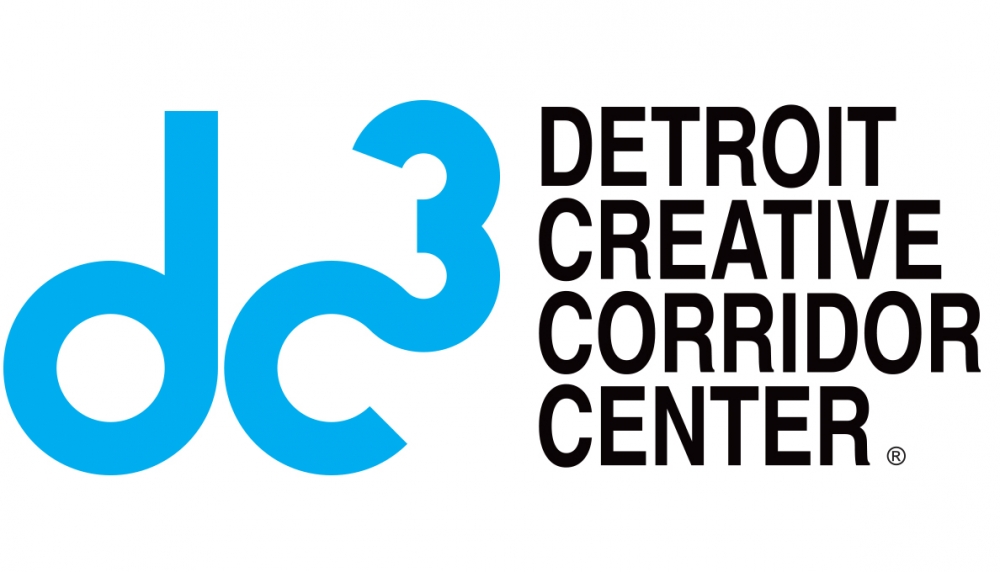 DETROIT (January 10, 2017) - Having recently celebrated its one-year status as the first and only UNESCO City of Design in the United States, Detroit is eager to show the world how the city is leveraging its legacy of creativity and innovation to generate opportunity and development. Dozens of Detroiters will showcase their talent this March in France at the 10th edition of Saint-Etienne Design Biennale March 9 - April 9, 2017 in an exhibition exploring how America's former industrial powerhouse is shaping the future of work.
Comprised of three independent but connected exhibitions, Detroit's presence in France will include installations, panel discussions, music performances, a gift shop, and even a Detroit-style coffee shop serving up local delicacies. More than 60 Detroiters will attend the event to present, perform, and connect with the global design community, including everyone from city officials, to small and large design companies, to artists and urban farmers who have never travelled outside of the state.
"As a result of the UNESCO designation, we have this unique opportunity to elevate Detroit's perspective to a global audience," said Olga Stella, Executive Director of the Detroit Creative Corridor Center (DC3). "This is just the beginning of future collaborations between Detroit and other international cities on the pressing issues that face our communities."
As steward of Detroit's UNESCO Designation, DC3 will present "Footwork," curated by Public Design Trust with support from The Work Department, exploring unconventional collaborations among Detroit's corporate, grassroots, and civic design community. The exhibition will include experimentation with new products and processes, including Future Foam, the upcycling furniture prototype developed by Thing Thing with support from Lear Corporation, an updated hospital gown, created by a College for Creative Studies student through a partnership with Henry Ford Innovation Institute with assistance from Carhartt, Faygo-themed Detroit Bikes, a music collaboration with Assemble Sound and Underground Resistance supported by AVL Americas and many other interesting and innovative design projects.
In parallel, Akoaki Studio will produce a carte blanche exhibition, Out of Site, addressing the way Detroit's inhabitants are reinventing how they live and work in a series of full scale installations, activated by Detroit artists and pop-up musical performances with the Detroit Afrikan Music Institution and leading French Musicians.
Creative Many Michigan will also curate a Detroit coffee shop, ShiftSpace, designed by LAAVU studio and featuring the works of Detroit-based designers, artists and food entrepreneurs, to host conversations around income and economy, equity and inclusion, work and leisure, civic space and urban futures, design and education, and automation and digitization.
Detroit design has transformed how the world works, lives, and moves, and influenced design, music, and culture worldwide. Come see the future of work this March in Saint-Etienne, France.
A media kit with this release and high-res images can be accessed here:
https://goo.gl/FU1Xid
About Detroit Creative Corridor Center

DC3 is an economic development organization that works to strengthen Detroit's creative economy and connect people to it. DC3 provides services to creative businesses and designers, offers widespread opportunities to engage with Detroit's creative sectors, and champions Detroit's creative economy. DC3 is a partnership between Business Leaders for Michigan and College for Creative Studies.
About Detroit City of Design

On December 15, 2015, Detroit became the first and only city in the United States to receive the United Nations Educational, Scientific and Cultural Organization (UNESCO) City of Design designation. Obtaining this designation has been part of the Detroit Creative Corridor Center's (DC3) strategy to grow Detroit's creative economy since we were launched by Business Leaders for Michigan and the College for Creative Studies in 2010.