Exhibition-OFF
Site
Musée de Saint-Romain-en-Gal
Vienne
Contacts
04 74 53 74 01
Website
Date
From 17/03/2015
To 30/08/2015
Partners
Vienn'Agglo, CIRVA, Office de Tourisme de Vienne et du Pays viennois
Share
Le design a 2000 ans
verre antique et design
The exhibition, designed in partnership with the CIRVA (International centre for research on glass and the plastic arts) and the Office de Tourisme de Vienne et du Pays Viennois, takes us on a journey through the fragile world of glass, this demanding, poorly understood material that is nevertheless over two thousand years old.
The confrontation of ancient pieces (from the collections of the Musée des Beaux-arts in Lyon and the Gallo-Roman museums in Fourvière and Saint-Romain-en-Gal - Vienne) and contemporary pieces from the Ettore Sottsass collection raises questions about the place of the object in everyday life.
This will also be an opportunity to examine the practises of the archaeologist and the designer; they both be interested in "material civilisation", but their approach to the object is not the same.
Ever since man has been seeking to improve his daily life by producing material objects, he has been confronted with questions about the utilitarian, the aesthetic, the adaptation of form to function, comfort and the development of technology.
And yet can we talk of design in the ancient world?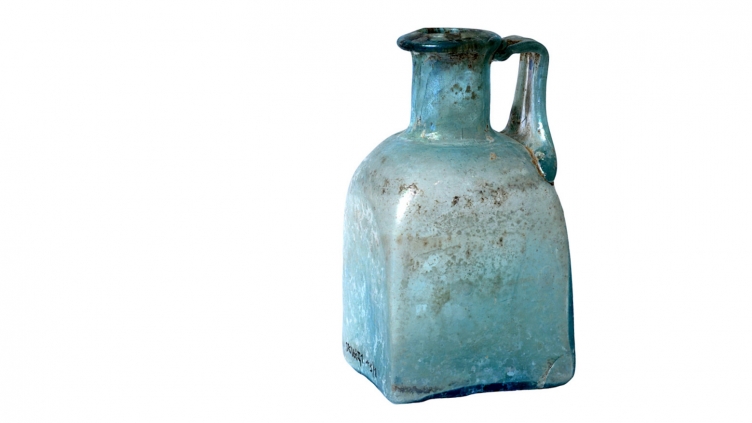 Show complete map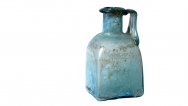 Bouteille, verre, Site de Saint-Romain-en-Gal
© Musée de Saint-Romain-en-Gal - Vienne
Photo : Paul Veysseyre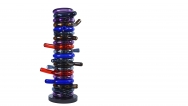 Vase anneaux, Ettore Sottsass, collections CIRVA
© Musée de Saint-Romain-en-Gal - Vienne
Photo : Paul Veysseyre