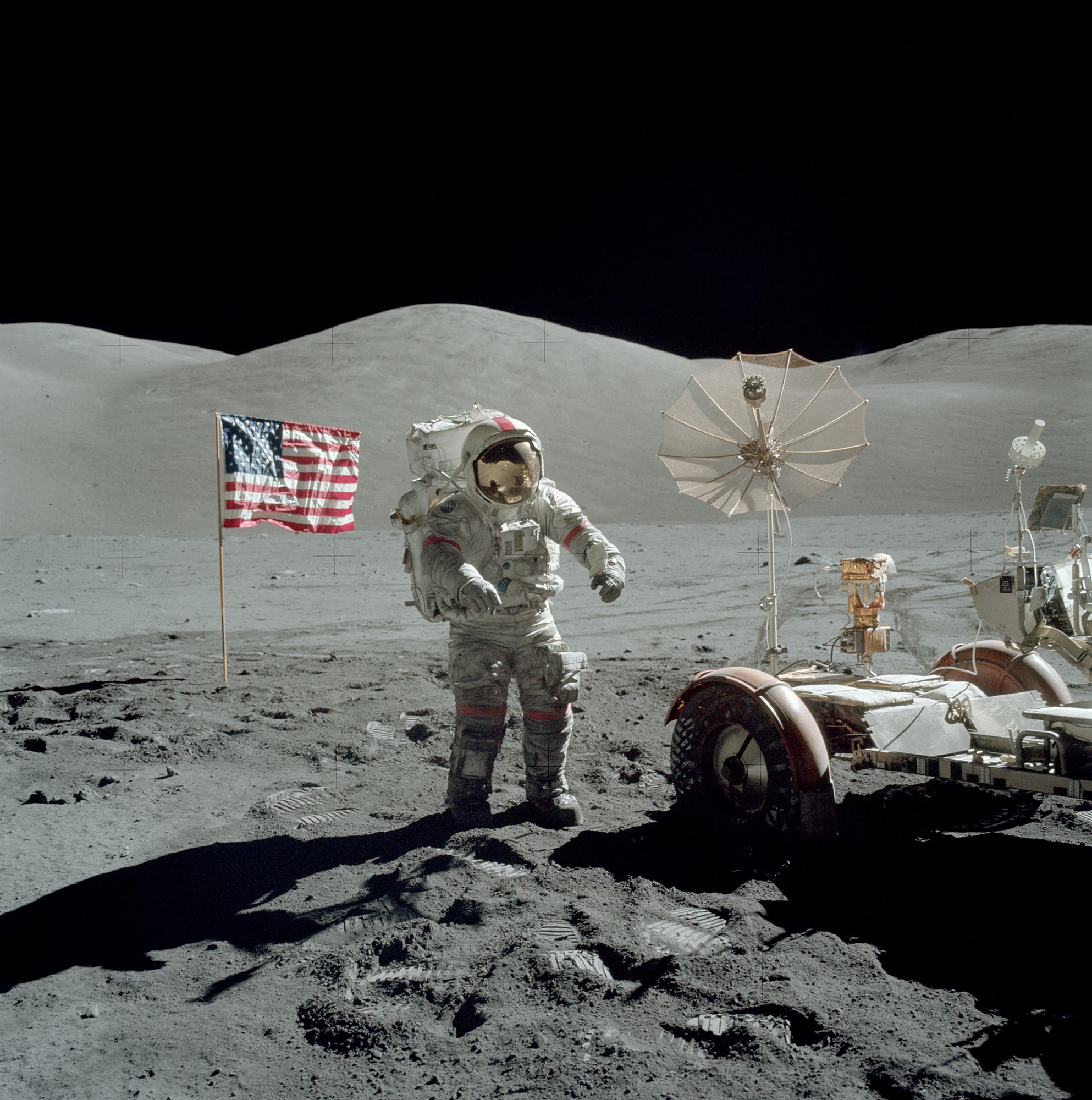 Module lunaire de la mission lunaire Apollo 17, avec sa caméra équipée d'un zoom Angénieux (NASA - Archives Thales Angénieux).
IN Exhibition
ZOOM !
Angénieux: changer d'optique
Engaged in the study of the district's businesses and their know-how, the Musée d'Art et d'Industrie presents here the story of an industrial adventure from its foundations to the changes due to digital technology.
Heritage and contemporary artefacts, engineering models and lens polishing machines, testimonials of people involved in change, are displayed and made accessible to the public in a scenography that places the emphasis on image and film. Fun hands-on activities make it possible for everyone to understand the secrets of the optical innovation that constituted the DNA of the company created near to Saint-Etienne in 1935 that was to become Thalès-Angénieux. World leader in high-precision optics combined with micro-mechanics, with in particular the Optimo lenses favoured by the directors of photography on the greatest films, Thalès-Angénieux brought us the innovation of the zoom, man's first steps on the moon, the advances of the over-the-shoulder camera and colour television.
At the service of and involved a creative dialogue with the great names in cinema, the company continues its industrial adventure between Science, Technology and Art at the heart of global cultural history, now open to challenges of the changes brought about by digital technologies.
As a counterpoint, a day of encounters and projections will bring together numerous representatives of the cinema arts and trades whose practices have been so profoundly transformed by digital technology.
www.mai.saint-etienne.fr
Curator :
Alain Renaud, Nadine Besse, Eric Perrin
Scenography :
Cahen et Grégori
Site : Musée d'Art et d'Industrie

2 place Louis Comte - 42026 Saint-Étienne