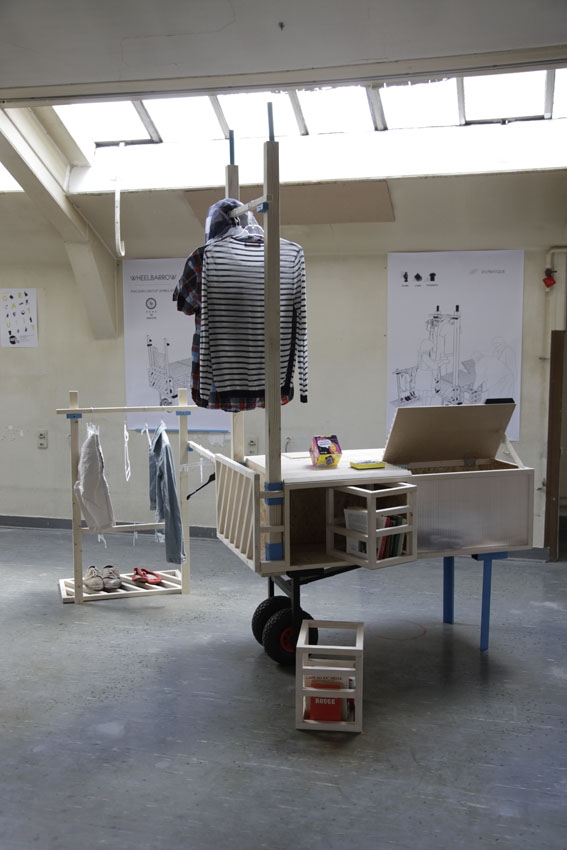 Vue d'ensemble de "Wheelbarrow".
Biennale OFF
Wheelbarrow
"Wheelbarrow" is social design, design for others, human design that demonstrates a new practice to help the consumer to become a citizen and to create his own living environment. This mobile structure is articulated to become a place of storage and exchanges in the urban landscape. An extendable module becomes a hanging rail. This object/space is a way of communicating on the notion of association, of travelling through and comprehending the city by discovering new citizens.
It is therefore possible to take, to give, to discuss, to swap, to reflect on giving and things being free without it being linked to economic precariousness.
Site : Pré-fabrique de l'innovation

3 rue Javelin Pagnon – Saint-Étienne
Contacts
http://www.nicolasauger.fr