Détail ruban © Maison du passementier
Biennale OFF
Textiles croisés
For this exhibition, whilst taking their inspiration from the archives of La Maison du Passementier (the haberdashery centre) and the particularities of the place and its history, namely a former ribbon factory, Hélène Jospé and the Japanese artist offer some original work mingling the two cultures around a universal reflection: the issue of work.
As the starting point for their creation, they used rolls of 38 cm wide rolls of silk produced in Japan to make kimonos and which here echo the ribbon.

Ven. 24 mars / 16.00
Visite commentée de l'exposition en présence d'Hélène Jospé, suivie d'une visite de l'exposition « Japon voyage textile » à l'Espace Voltaire de Saint-Jean-Bonnefonds.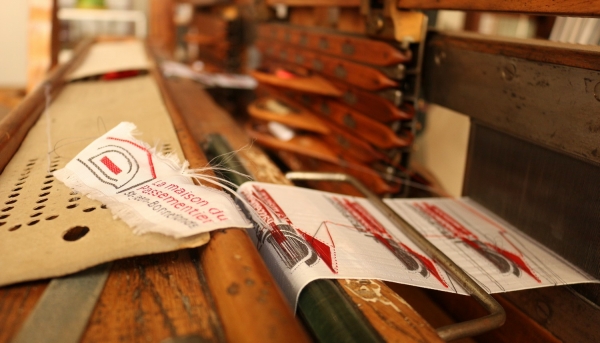 Détail ruban © Maison du passementier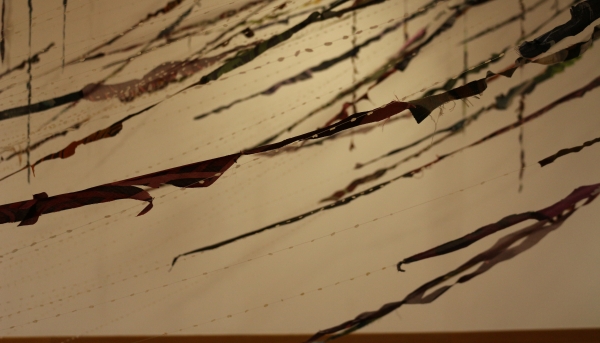 Détail de l'installation © Maison du passementier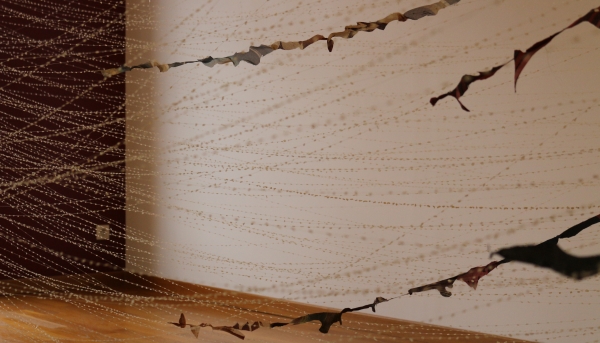 Détail de l'installation © Maison du passementier
Site : La Maison du Passementier

20 rue Victor Hugo – Saint-Jean-Bonnefonds
Contacts
04 77 95 09 82
http://www.ville-st-jean-bonnefonds.fr/-maisondupassementier-
Related events
Opening
SAT 11 MAR / 17.00

Textiles croisés
La Maison du Passementier
20 rue Victor Hugo Saint-Jean-Bonnefonds