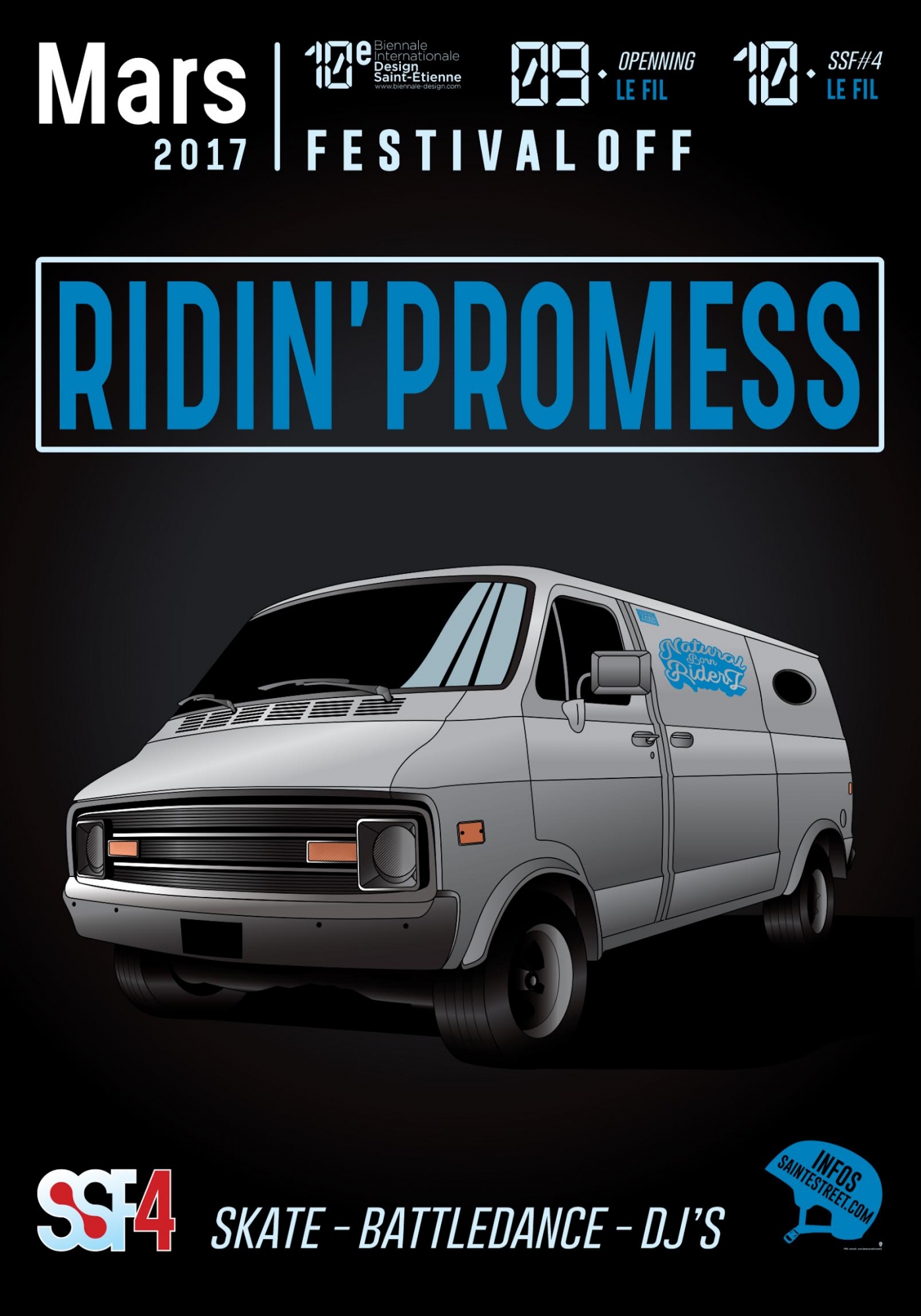 Biennale OFF
Riding promess
SAT 11 MAR / 16.30

Discover the U, an interactive skateboarding ramp, with sound and graphics, imagined by artist 20syl (C2C). The skateboarder is the musician and the ramp the instrument - its movement creates a graphic animation and a sound loop. Dance will also feature strongly with the Dyptik company's mythical Hip-hop Dance Battle!
Site : Le Fil

20 boulevard Thiers – Saint-Étienne
Contacts
http://www.saintestreet.com
Related events
Show
FRI 10 MAR / 18.00

DJ Sly + Battle de danse Dyptik + Le U
Les cultures urbaines et design seront à l'honneur lors de l'Afterwork spécial Sainté Street,
en Off de la 10e Biennale Internationale Design.

Découvrez la Rampe de skate sonore : le U.
La danse sera également à l'honneur lors des mythiques battle hip-hop de la compagnie Dyptik !
Screening
SAT 11 MAR / 16.30

Riding promesse
Cinéma Le Méliès
Projection du film documentaire Xtreme Accèss réalisé par Jérémy Condamine.

Séances à 16.30 et à 18.30. Gratuit.

Méliès Jaurès
10 place Jean Jaurès - Saint-Étienne