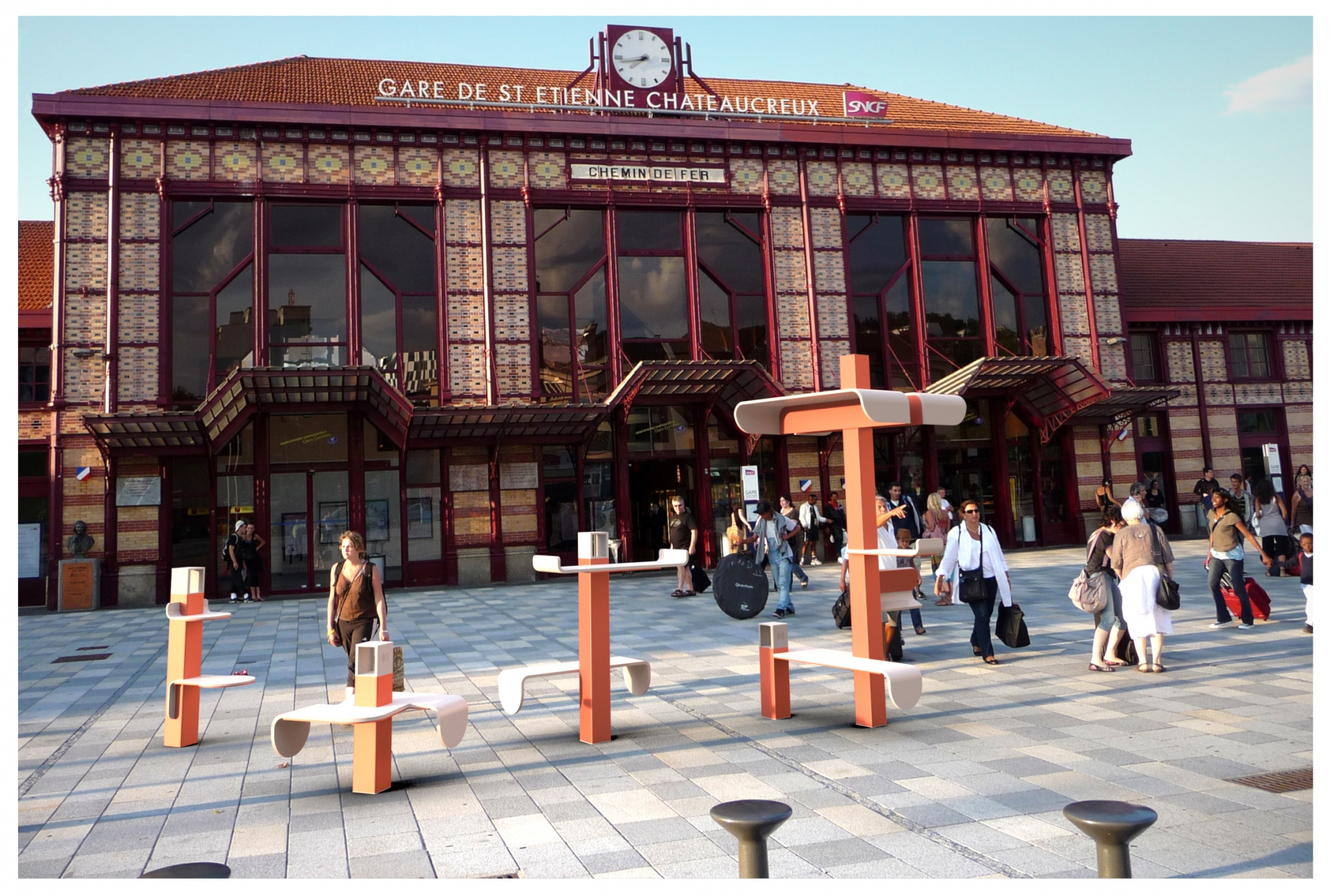 TF Urban - Gamme
NOMAD- 2017
Banc d'essai 2017
Nomad
Studio TF
TF - Tôlerie Forézienne
NOMAD is the fruit of a predictive research project on users' new needs in terms of urban nomadism (short-duration needs: 5-30 mins).
The concept of this range is centred on one standard element: a tube structure fitted with an induction charger for mobile phones. Seats are then fixed onto it as needed in the space concerned. Five different usages were studied: sitting down in the standard way, loveseat, straddling, leaning back, or even standing facing a tablet.

Our aim was to test the different responses to the new needs imagined in high-traffic areas (railway station concourse, foyers, shopping centres, universities, etc.).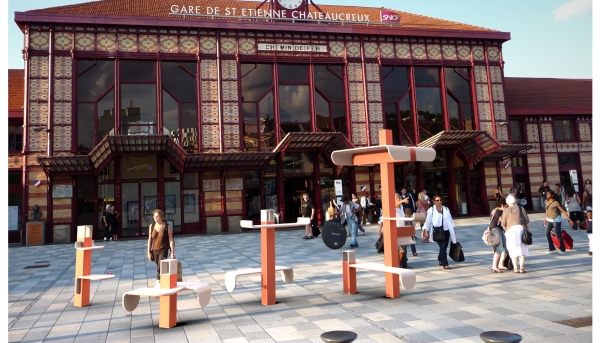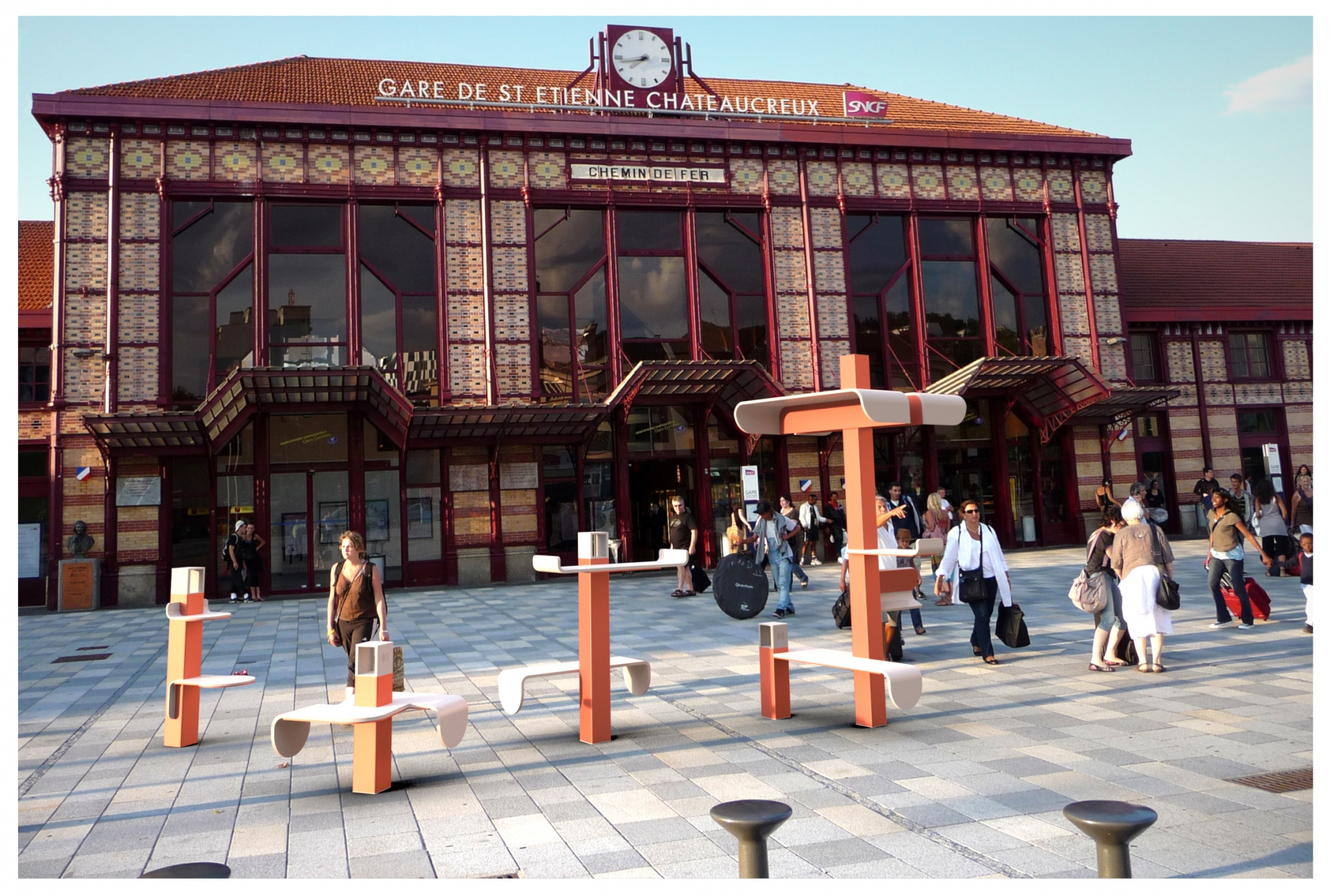 TF Urban - Gamme
NOMAD- 2017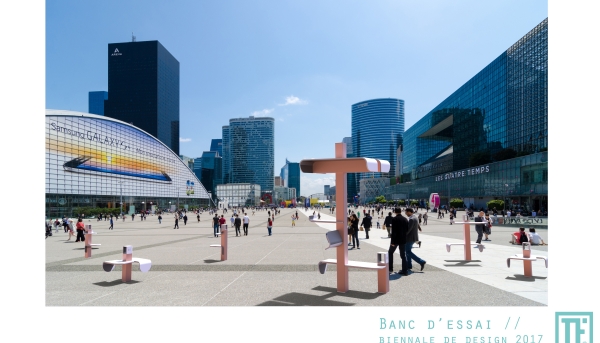 TF Urban - Gamme
NOMAD- 2017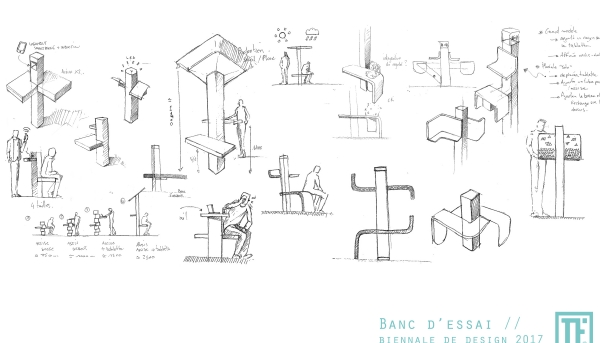 TF Urban - Gamme
NOMAD- 2017
Materials :
Metal structure, Solid Surface or wood seats
Site : Cité du design

3, rue Javelin Pagnon
Contacts
http://www.tolerie-forezienne.com