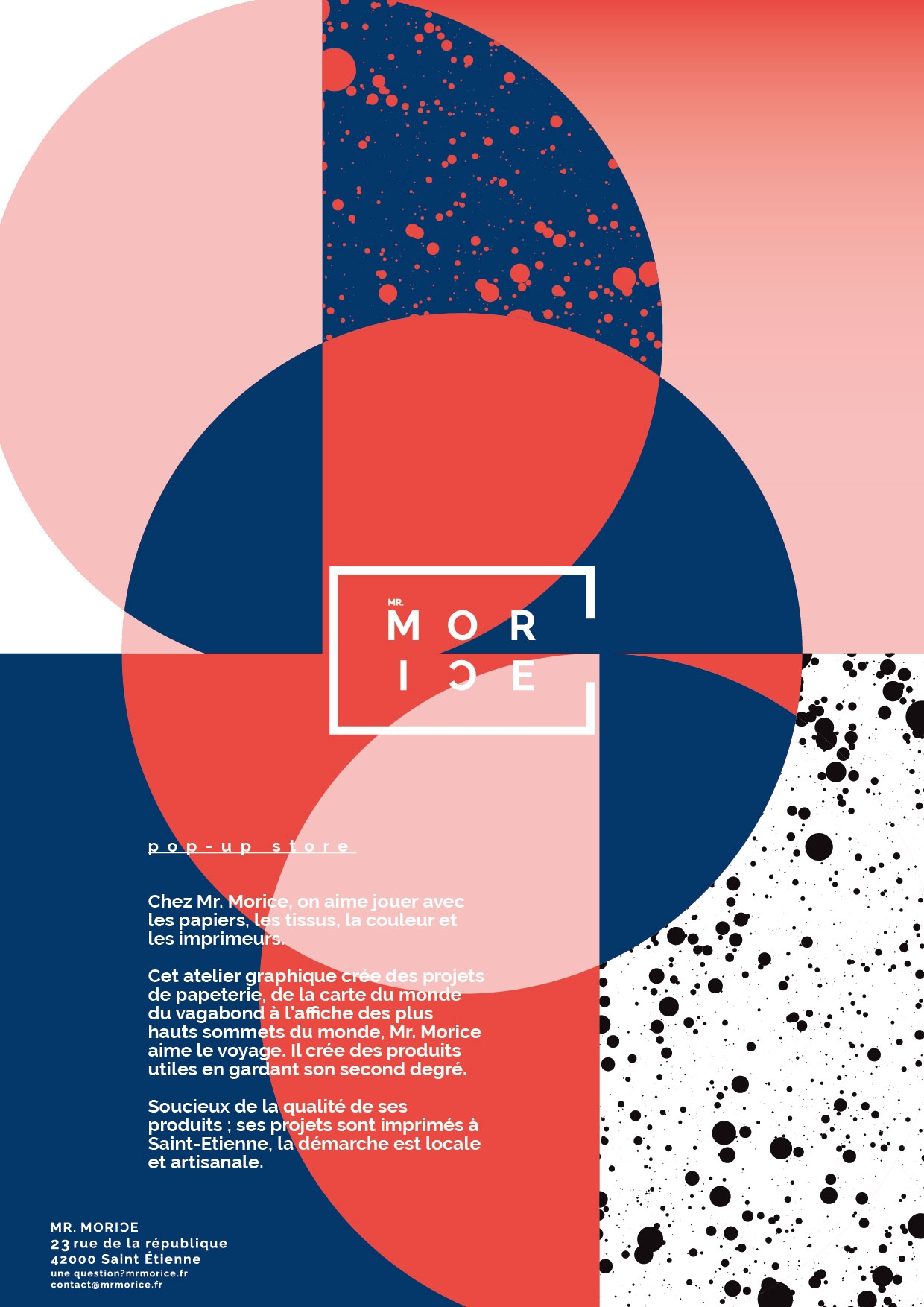 Affiche Mr. Morice
Création benswork.fr (Ben's work)
Rue de la République du design
Mr Morice, atelier graphique
Ben's work
MR. MORICE = 1 T-shirt bar where you can personalise your products with the help of a graphic artist.
+ A collection of products created by independent designers in the Saint-Étienne area.

I n s p i r e
We select for you cool, original products designed by a community of independent Saint-Etienne designers. Creative products so that you can be sure to always find the right product at the right time with us.

C r e a t e
Do you want to create your own products? Come to our shop and we will give you the chance to personalise any of our products. T-shirts, sweaters, shells, cushions and plenty of other items to discover in our concept store. Our graphic artist will be there to help you to create the perfect design before printing it. We look forward to seeing you!
Opening days and hours :
From Tuesday to Tuesday 10 am to 7 pm
Site :
23 Rue de la République, 42000 Saint-Étienne
Contacts
http://www.mrmorice.fr