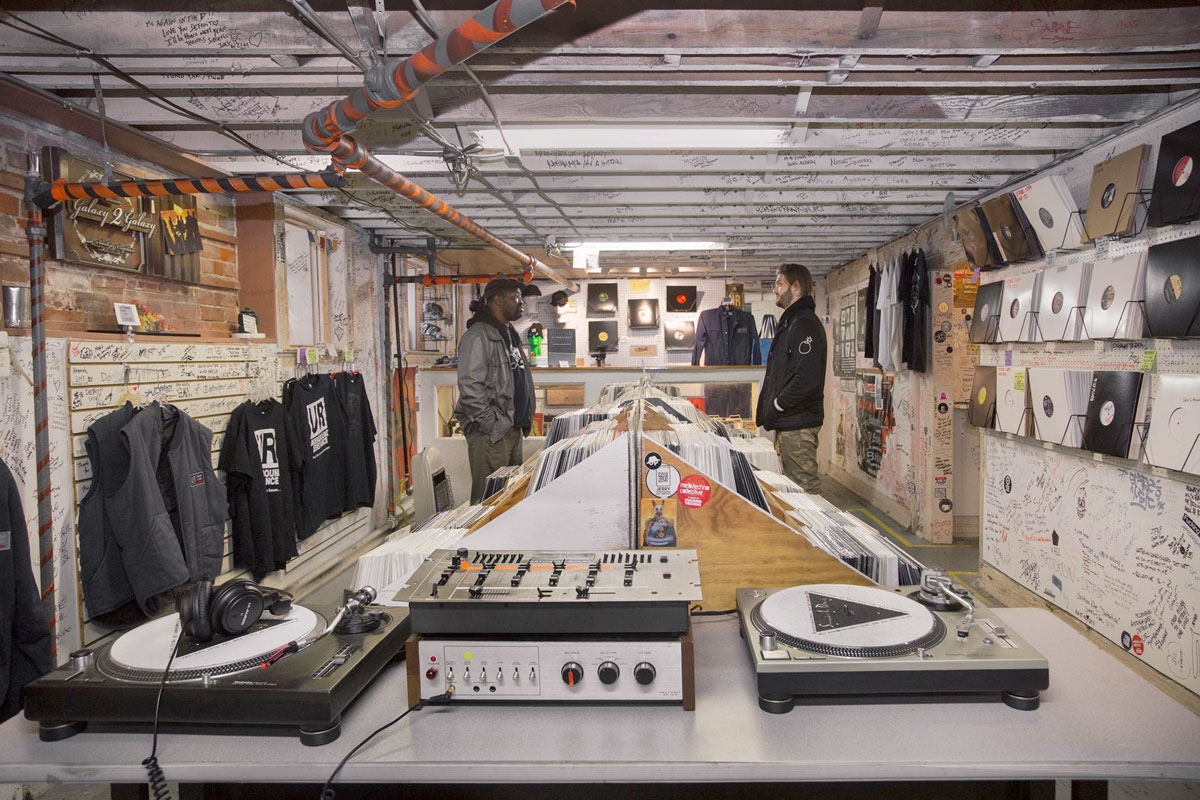 Music Collaboration for Footwork Exhibition Garret Koehler of Assemble Sound and Cornelius Harris of Underground Resistance have joined forces to produce "Assembly Line," a new music collaboration for the "Footwork" Exhibition.
Image Credit: PD Rearick
IN Exhibition
Footwork
Inspired by the shared history of manufacturing and craft in Saint-Etienne and Detroit, Public Design Trust (PDT) explores the future of network-based working models through the metaphor of dance and its relationship to systems planning and the interconnected movements that strengthen organizations and communities. Rooted in the City's rich heritage of social, cultural and political innovation, the exhibition will explore imagined futures as the definition of work itself changes in Detroit.
PDT will illustrate the central role that design and design-thinking play in the evolution of a holistically inclusive city and post-industrial society. The transition from linear to network-based assembly is strengthening relationships between culture and the economy by linking industries that are typically separate.
The exhibition will also examine the simultaneous rejection and romanticization of historical models (e.g., the assembly line) by contemporary corporate structures and (in)formal networks of workers. As these paradigms shift, tensions arise that question the definition of productivity and whether innovation is instigated by necessity or passion.
Detroiters are developing shared spaces and cooperative resources that fuel the growing ecosystem. Through new prototypes of design innovation and collaborations, the exhibition will emphasize transparency of process and "open source" resources that can be replicated, adapted and scaled in order to improve accessibility and social mobility.
Footwork, by DC3 with the support of Brandstorm

www.thebrandstorm.com
Curator :
Public Design Trust – DC3
Site : La Platine – Site Cité du design

3 Rue Javelin Pagnon 42000 Saint-Étienne