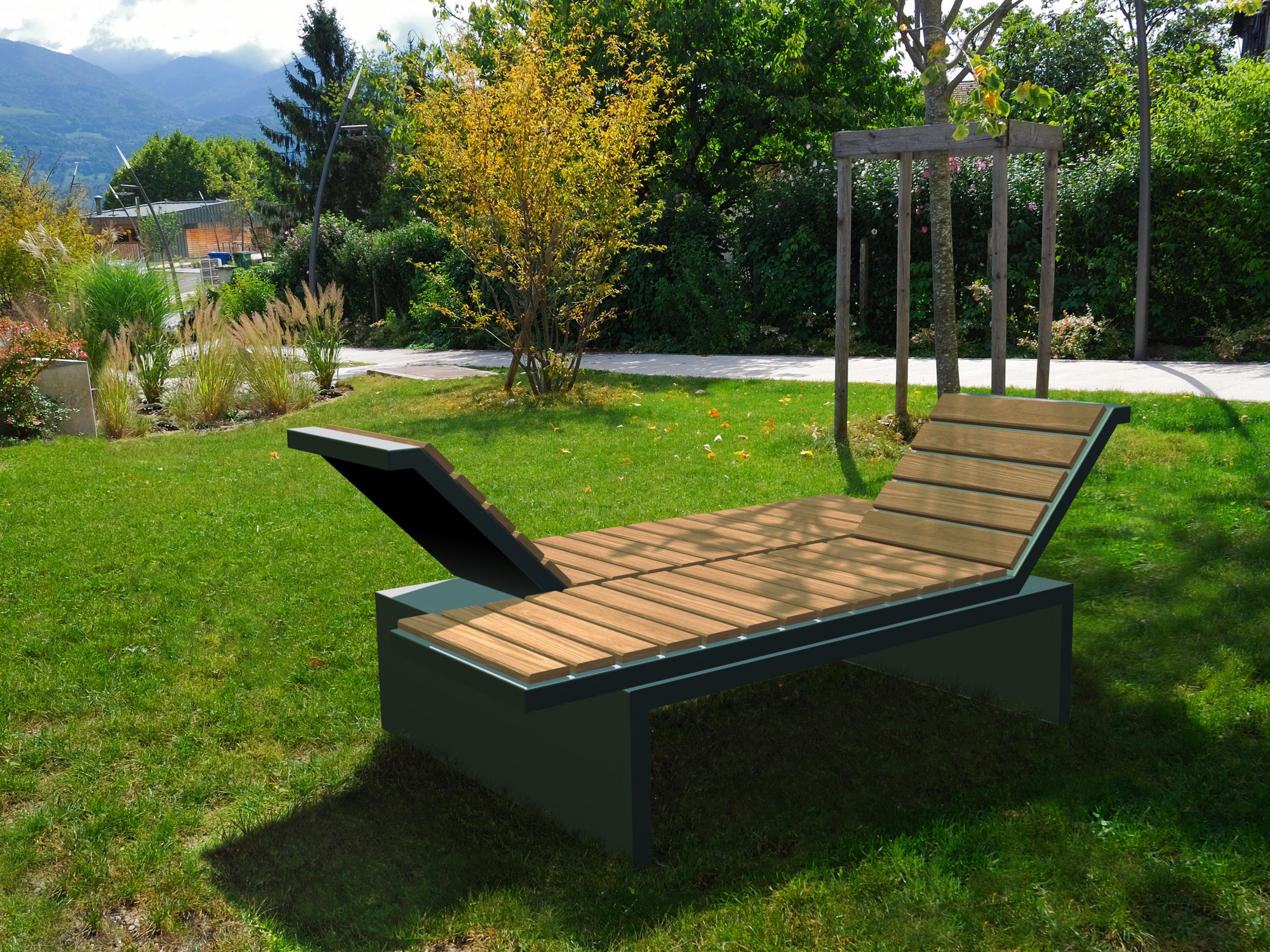 Confident in Situ.
© Sotralinox, Alexandre Ciaux
Banc d'essai 2017
Confident pour Confidences
Célia DE LA FONTAINE / Alexandre CIAUX
SOTRALINOX - Design Espaces
The ideal place to meet and share trade secrets in the open air, this variable-affinity confidante allows face-to-face discussion, but can be transformed at any time for a more intimate moment, on the pretext of sharing a profession secret...

Set made of (polyester) powder coated steel, wooden seat.
Individual sets on stainless steel runners.
Self-stable installation or chemical anchoring in the ground (anchoring plan included).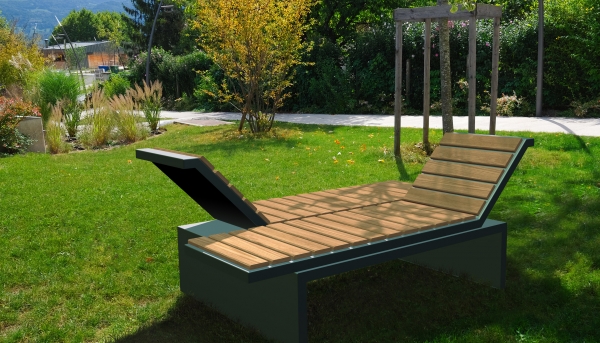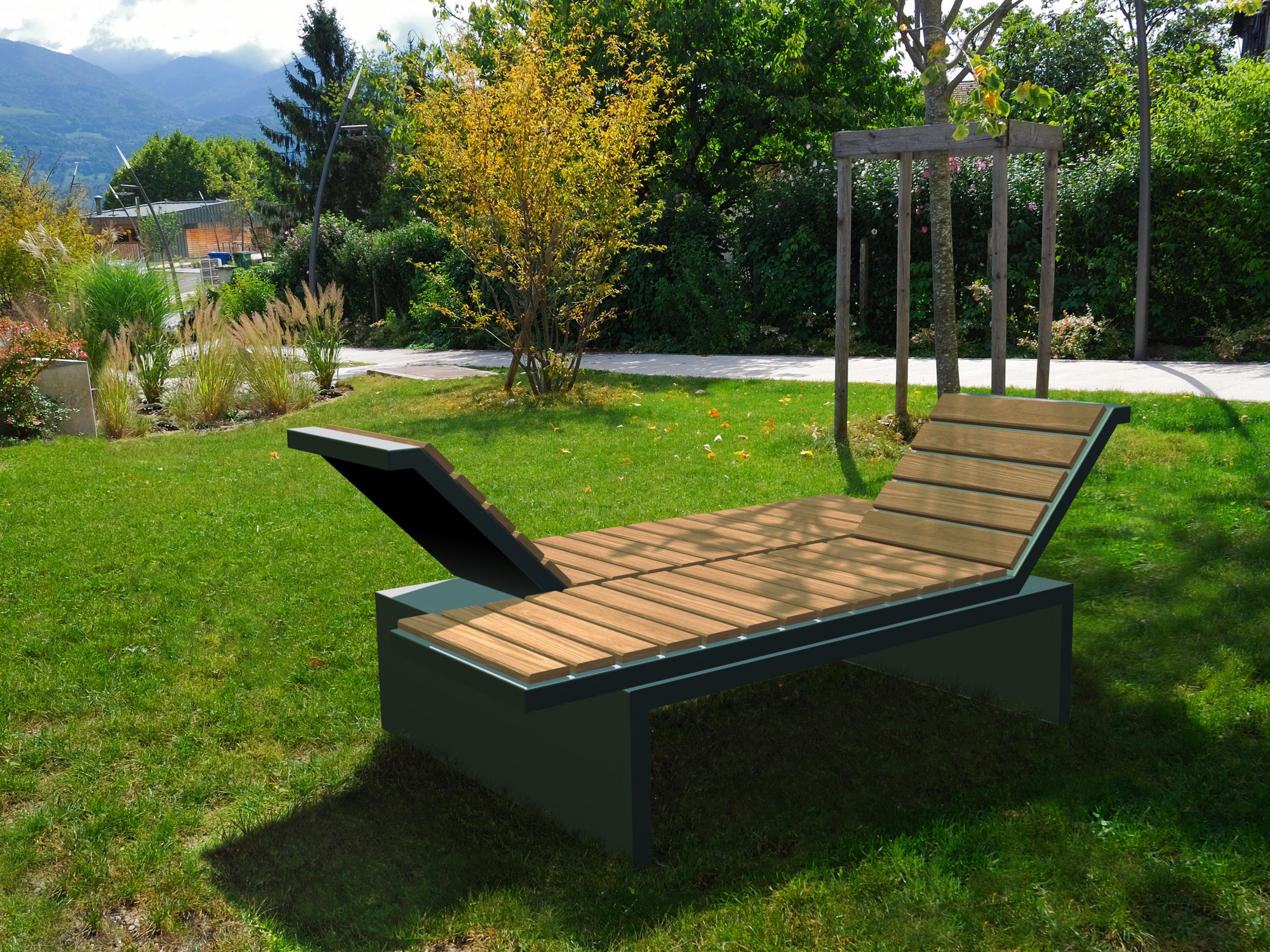 Confident in Situ.
© Sotralinox, Alexandre Ciaux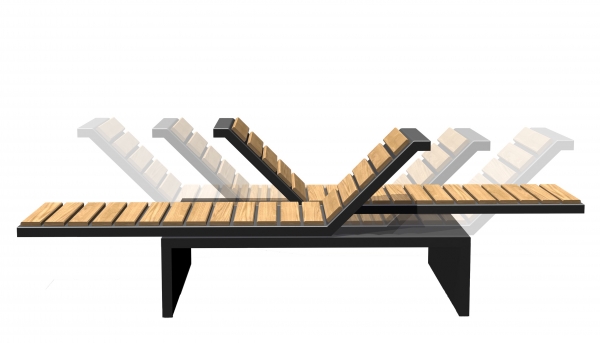 Illustration des rapprochements des deux assises selon le degré d'intimité recherché.
© Sotralinox, Alexandre Ciaux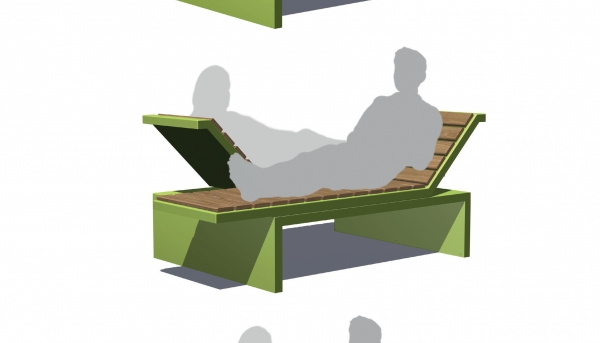 Illustration des rapprochements des deux assises selon le degré d'intimité recherché.
© Sotralinox, Alexandre Ciaux
Materials :
Painted micro-perforated steel
Site : Quartier créatif - Manufacture

Contacts
Email
http://www.design-espaces.fr