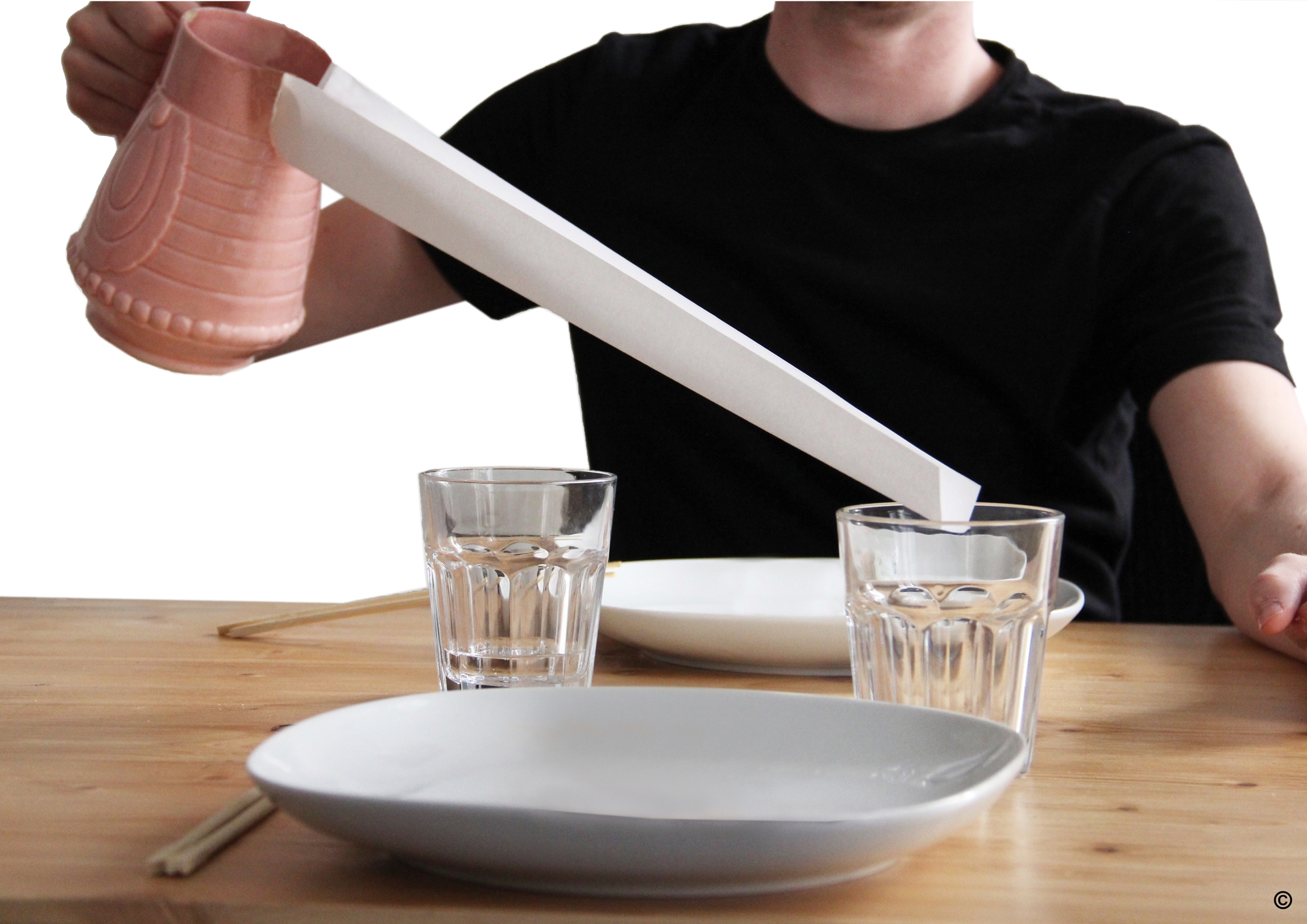 CD2D mise en situation
Biennale OFF
CD2D
CD2D questions the value of the gift through tableware and raises awareness of everyday generosity. Giving, receiving, giving back...
CD2D is a spout that can be fitted onto all kinds of recipients, whose disproportionate size obliges you to serve others. The impossibility of serving oneself spurs the user to altruism and engages a virtuous circle of giving in order to foster automatic behaviour. This object teaches us that giving demands giving in return and reveals disinterested giving as a utopia.
This device, intended to be educational more than anything, raises awareness of giving and sharing in everyday life.
Site : Boutique BODO

3 rue Notre-Dame – Saint-Étienne
Contacts
Email