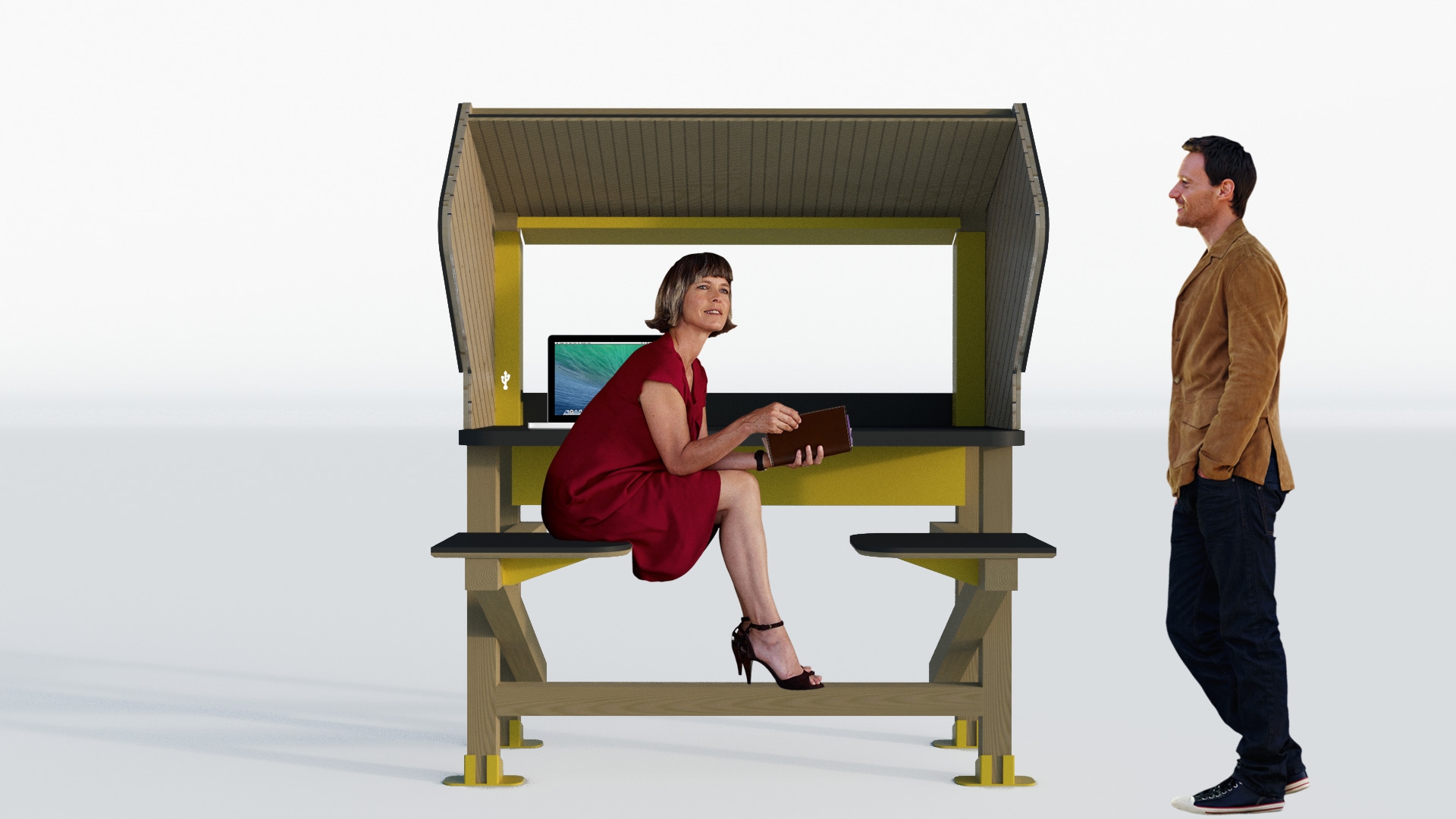 Buron, vue avec mise en situation
© J.S. Poncet
Banc d'essai 2017
Buròn
Jean Sébastien PONCET
RONDINO
We propose to install in public spaces a solution that will give users access to a temporary, ergonomic, connected workstation, ideal for informal situations.
Made of Scots pine from the forests of the Massif Central and volcano-coloured compact laminate, Buron provides the privacy and comfort necessary to telephone, work on a laptop, eat, have a drink or simply have a chat with friends.
Equipped with USB sockets and LED lighting autonomously powered by a solar panel, Buron is perfectly in line with the principles of sustainable development, respect for the environment and energy saving.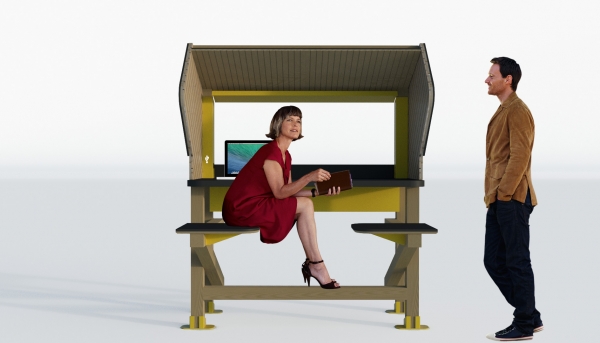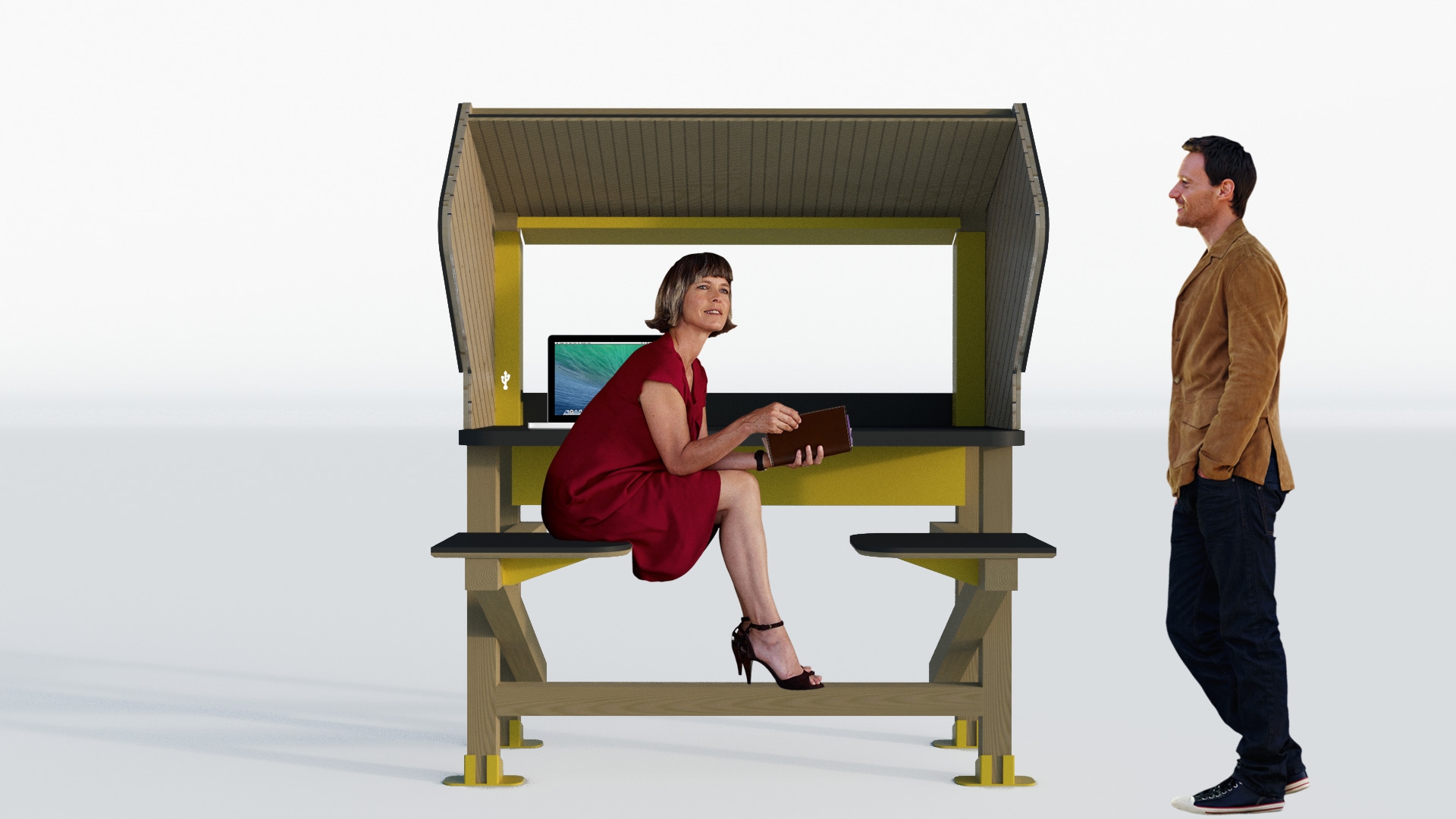 Buron, vue avec mise en situation
© J.S. Poncet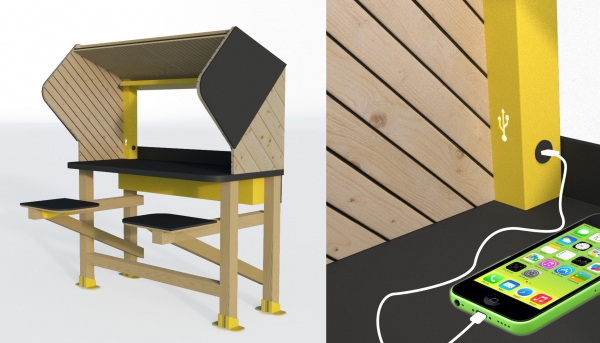 Buron, vue d'ensemble et prise USB
© J.S. Poncet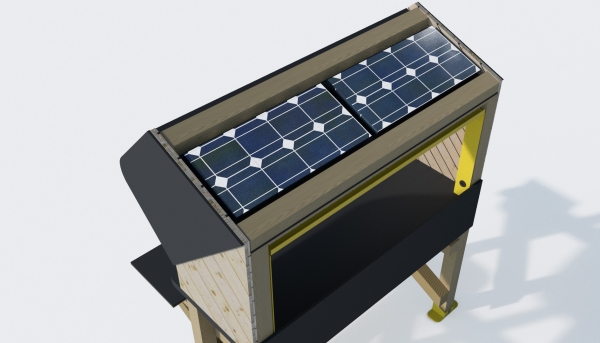 Buron, vue de dessus, panneaux solaires
© J.S. Poncet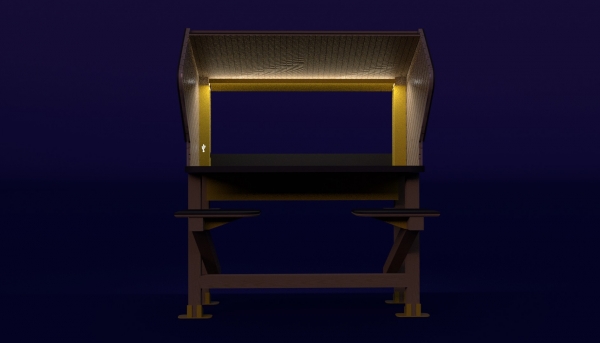 Buron, vue de nuit
© J.S. Poncet
Materials :
Wood, compact laminate panel, free-standing solar equipment
Site :
Parvis de la gare de Châteaucreux - Saint-Étienne
Contacts
Email
http://www.rondino.fr