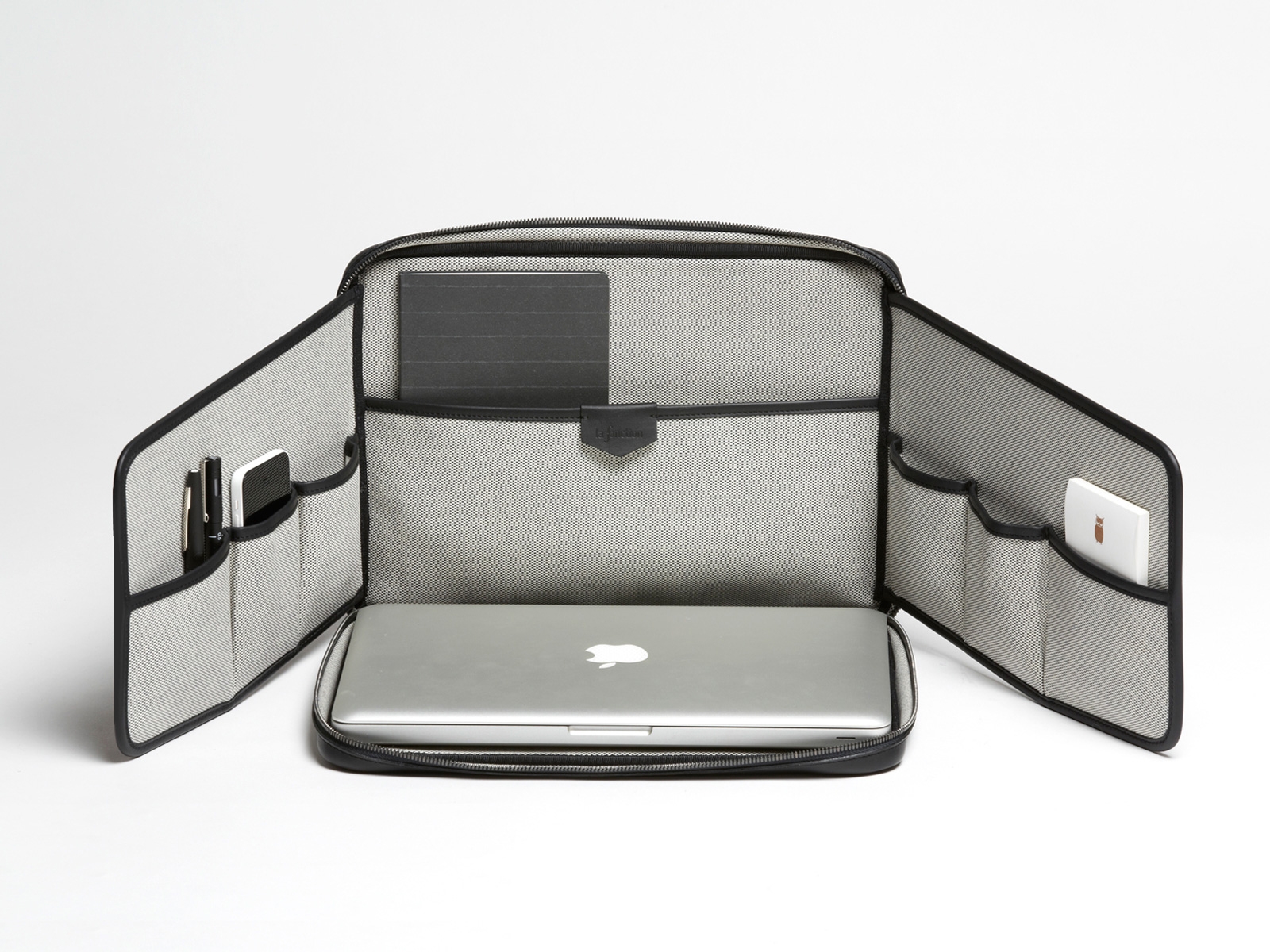 © La Fonction
Biennale OFF
Mobile desk
Thanks to the La Fonction document case, you can create your own private workspace wherever you are!
It will enable you to be efficient and concentrate in open spaces, trains, cafés... All these third places which, with the new working practices, are becoming your second office!
When it is open, you have everything you need to hand. When it is closed, you can elegantly carry laptop and files.
Craft-made in France. Lovingly.
Site : Boutique BODO

3 rue Notre-Dame – Saint-Étienne
Contacts
http://www.la-fonction.com