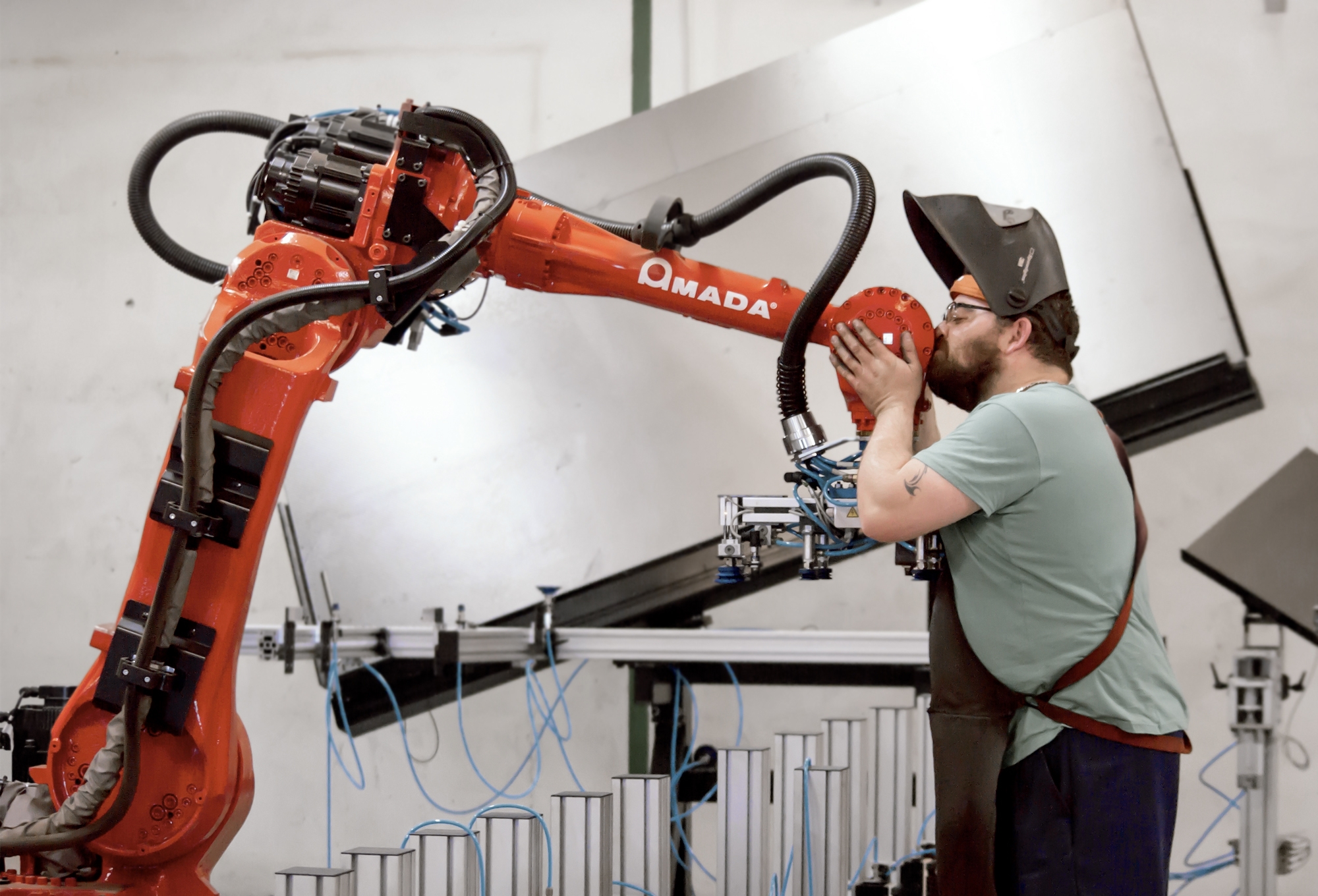 Guyon mobilier d'extérieur soudeur à l'œuvre
©Labo des Clics - Fabrication de mobilier Guyon Tous droits réservés

IN Exhibition
Best-of trades
The best working tools, from the most ordinary to the most unexpected.
Is it possible to find, in the Auvergne-Rhône-Alpes region - the birthplace of the Biennale Internationale Design Saint-Etienne 2017 - businesses whose participation would enable me to prove, through an exhibition, that their skills are worthy of being considered as those of real world leaders in their respective fields and expertise?
Motivated by an idea which soon gave me the title of the exhibition project - "Best of métiers" ("Best of professions") - guided and animated by my curiosity as a designer, I embarked on this adventure and remotely, with the help the internet, I discovered Saint-Étienne, the Loire, and the local region. I soon saw the great diversity of economic and cultural activities present in these regions. After selecting thirty or so companies, and driven by my fascination for objects - and more particularly for "anonymous" objects - I looked at the reasons why such objects exist and endure, as well as their target audience, as much as their production method.
I quickly understood that my quest would be fruitful. Some expertise, often described as the reason for spontaneous technological successes and spectacular innovations, is the fruit of undeniable hard work as well as the patient approach of the companies which nurture it. Far from being "spontaneous", most innovations call on such expertise throughout the production process, from the feasibility study, up to and including the use of the finished products.
Large or small, the companies which I spoke to all welcomed me with open arms, were approachable and always prepared to talk.
This kind of field study - which to me seemed naturally linked to the general theme of the Biennale, "shifting work paradigms" - proved to be more complex than I first thought. In effect, these companies working on high-technology products see their processes undergo constant shifts, and this, even though they are all committed to a tradition, to their own history. In their relentless pursuit of progress and advances, they all take everyday risks which most of the time are a resounding success. This shift also has many different aspects: it is global, multi-directional and constantly revised. It is borne out, in practice, by continuous work coupled with an appropriate and thoughtful response, which takes the form of continuously improving expertise depending on the vagaries of the economic system. Everyone is committed to sustainability in the research and development of clean technologies in their fields.
Another aspect of this shift is steady expansion and the desire to perpetually conquer new fields and markets. Prepared to make every effort to meet the expectations of their consumers, these companies know how to be both attractive and agile on the market.
Through a wide range of businesses, I discovered an extremely diverse range of products, but above all passionate people who allowed me to collect sometimes "informal" information, in the sense that this information was punctuated with anecdotes and striking portraits, with everyone being as accurate as possible to tell their story as faithfully as possible, to recount their passions, the challenges of their research as well as its potential success. Each object had its own exciting story. I was thus able to trace the issues and challenges of the era, to compare them to the solutions which are available today.
By setting out the steps which had led them to where they were and the obstacles they had had to overcome, the people who had performed so well and created the resulting products logically led to me to take an interest in their professions:
- How are the products manufactured and under what conditions?
- Who is in charge: experienced hands or machines?
- Who are the main players involved in this creation?
- And how do they conduct their profession in the present circumstances?
Following a company visit, I was invited to visit the adjoining factory. I was treated with the utmost trust and allowed to see the manufacturing process from beginning to end. I was able to meet the individuals involved in a job where they are aware of being a vital link in the chain. In discussions with them, I understood the crazy energy that they exerted to forge ahead, in infinite positivity: they invest in their region and openly take what could, it's safe to say, be called pleasure in working.
Insert - Variations in terms of excellence
There are numerous fields of expertise and spheres of competence in the Auvergne-Rhône-Alps region. Here is a non-exhaustive list: agro-food, wood, design and engineering, logistics, mechanics, digital technology, optical technology, health, medical technologies, textiles, clothing, sport, furniture, leather, glass, metallurgy and metalworking, the automotive industry, crafts, plastic and biotechnology. Not forgetting competitiveness clusters: eco-technologies, plasturgy and composite materials, technical textiles and flexible materials.
www.christophemarchand.ch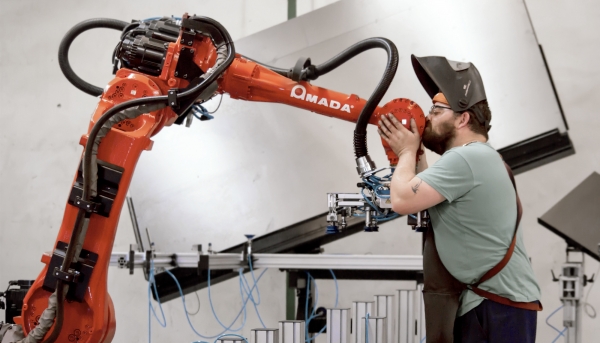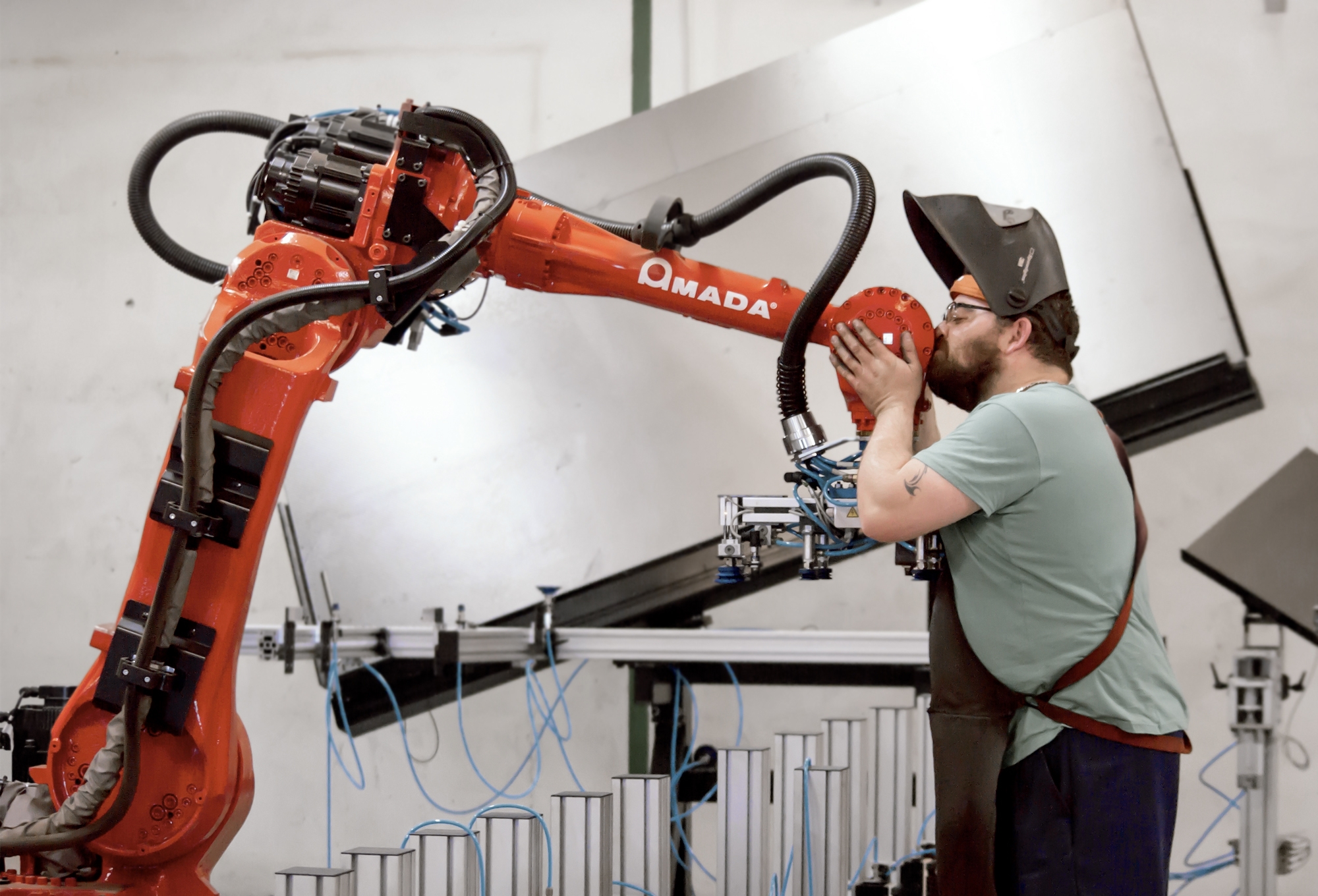 Guyon mobilier d'extérieur soudeur à l'œuvre
©Labo des Clics - Fabrication de mobilier Guyon Tous droits réservés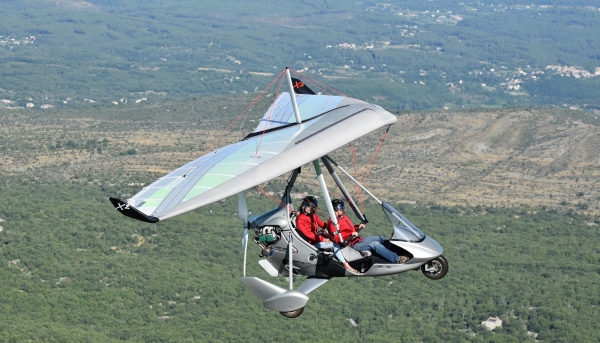 Bionix Tanarg, Images d'entreprise, ©Air Creation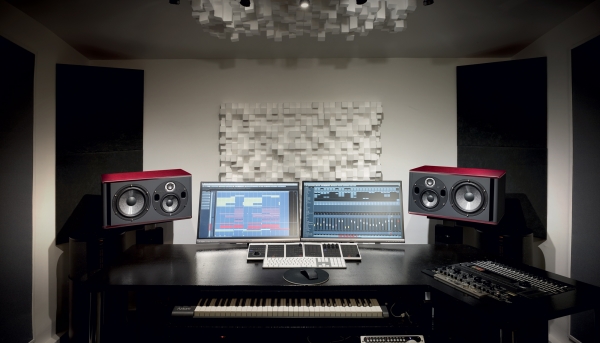 Trio 6-BE, Focal, ©Focal-Jmlab - L'Atelier Sylvain Madelon. - Tous droits réservés - All rights reserved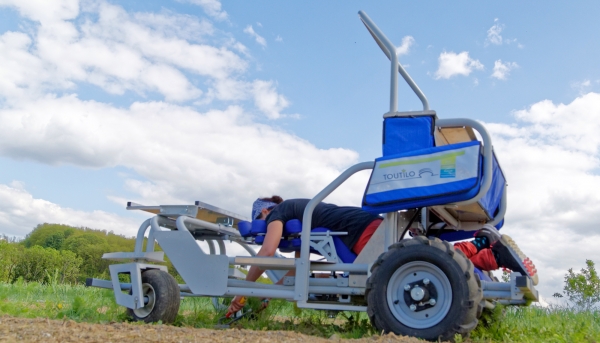 Toutilo est un autoporteur électrique polyvalent en terme d'usage avec un siège reconfigurable et ergonomique. © TOUTI TERRE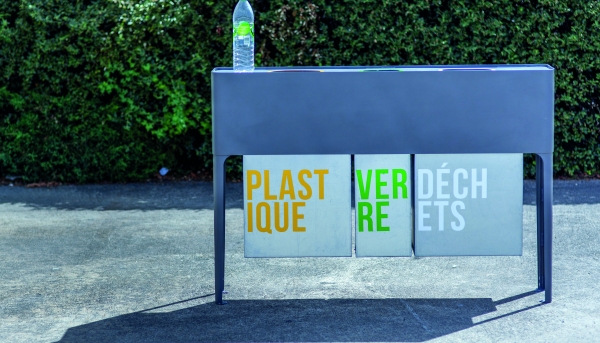 guyon corbeille, COMOD, designer Elodie Saugues, GUYON, fabricant de mobilier d'extérieur COMOD 2015

Curator :
Christophe Marchand
Scenography :
Christophe Marchand
Site : Platine – Site Cité du design

3 Rue Javelin Pagnon 42000 Saint-Étienne