Concert-IN
Curator
Random(lab)
Grame, Xavier Garcia
Site
ESADSE, Ateliers
3 rue Javelin-Pagnon
Sector
Cité du design - La Terrasse
Smartfaust On Air
Smartfaust On Air
is an interactive sound spatialisation project using the
Smartfaust
mobile app. Basically, this app developed by the Grame enables a user to turn his smartphone into a musical instrument that he can play by executing improvised or choreographed gestures.
Smartfaust On Air
uses this principle and turns it into a performance in the form of "ballet" of flying drones. The drones, attentive to the conductor present at each session, obey his gestures to create an instrumental "choir" via the
SmartFaust
app. People in the audience, if they have the app on their telephones, are invited to participate in the concert by following the conductor's instructions too: the public therefore become the players of this musical piece, of which no two performances will be alike.
The
SmartFaust
app is available on Google Play and from the App Store (look for "Smartfaust"). A special
Smartfaust On Air
version will be available to download during the event.
SATURDAY 14 MARCH 2015
10:00 - 19:00
SUNDAY 15 MARCH 2015
10:00 - 19:00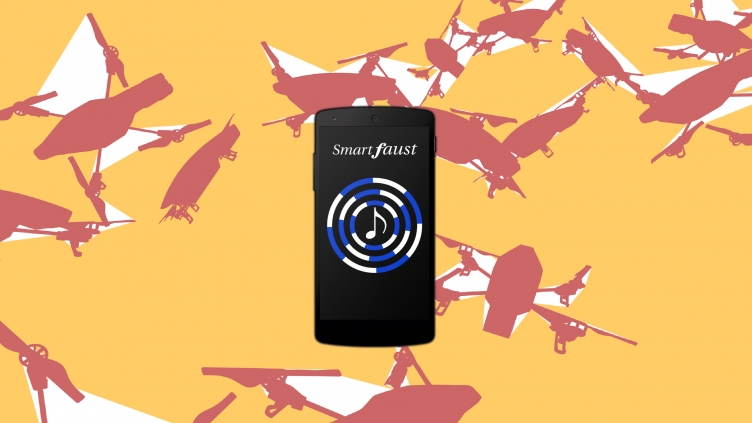 See all similar events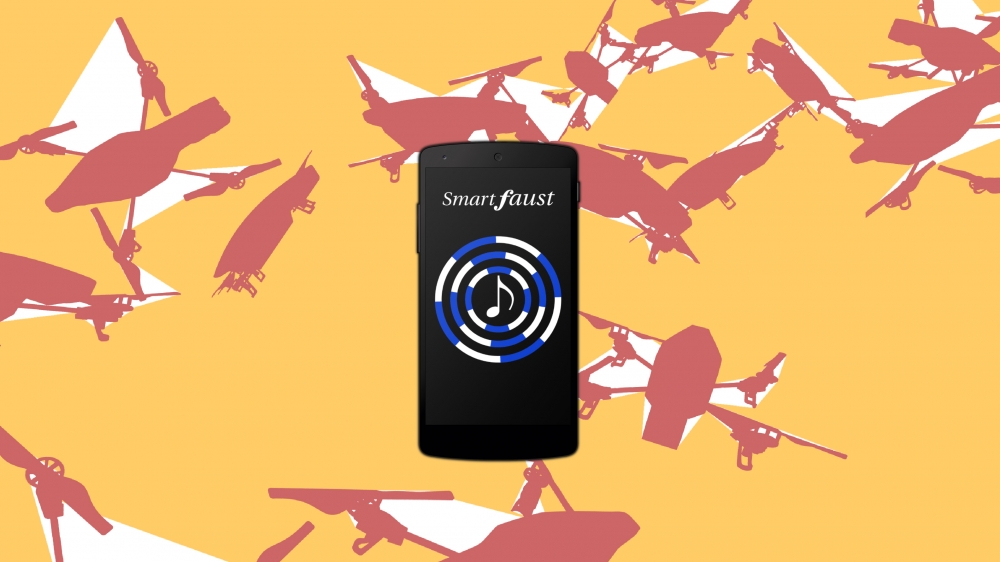 Smartfaust On Air,
Random(lab), Grame et le compositeur Xavier Garcia