Workshop-OFF
Site
Hall B parc des expositions
31 boulevard Jules Janin
Sector
Cité du design - La Terrasse
Contacts
04 77 45 55 45
Website
Partners
Eiffage Construction France,Cobaty,ScopingnMeteor,La fondation BTP+,ENISE,Le CROUS de Lyon,La ville de Saint-Etienne,Le conseil régional et général de la Loire
Bridge Challenge ENISE
The
Bridge Challenge ENISE
is above all a competition to design and build a work of art in the form of a scale model. Each participant must form a team of three or four people and reflect, work, design, try out and then execute the solutions they have imagined in order to represent their school and construct the best project.
This competition is also intended to be a unifying event. It is an opportunity for students who will probably be called upon to work together in the future , to meet, exchange and form ties thanks to their participation in the competition. The
Bridge Challenge ENISE
also aims to enable professionals to take part in students' extracurricular activities.
SATURDAY 21 MARCH 2015
09:00 - 18:00
SUNDAY 22 MARCH 2015
10:00 - 12:00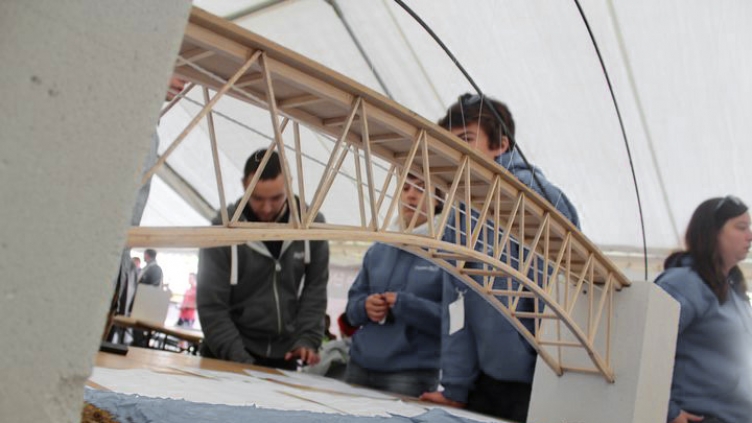 See all similar events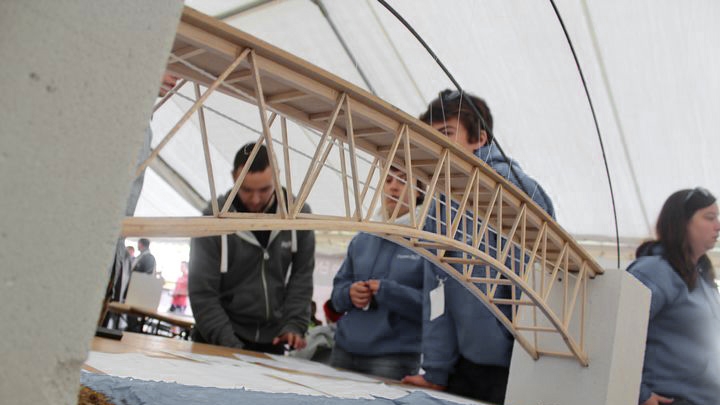 Photo d'une maquette de pont
© Bridge Challenge ENISE